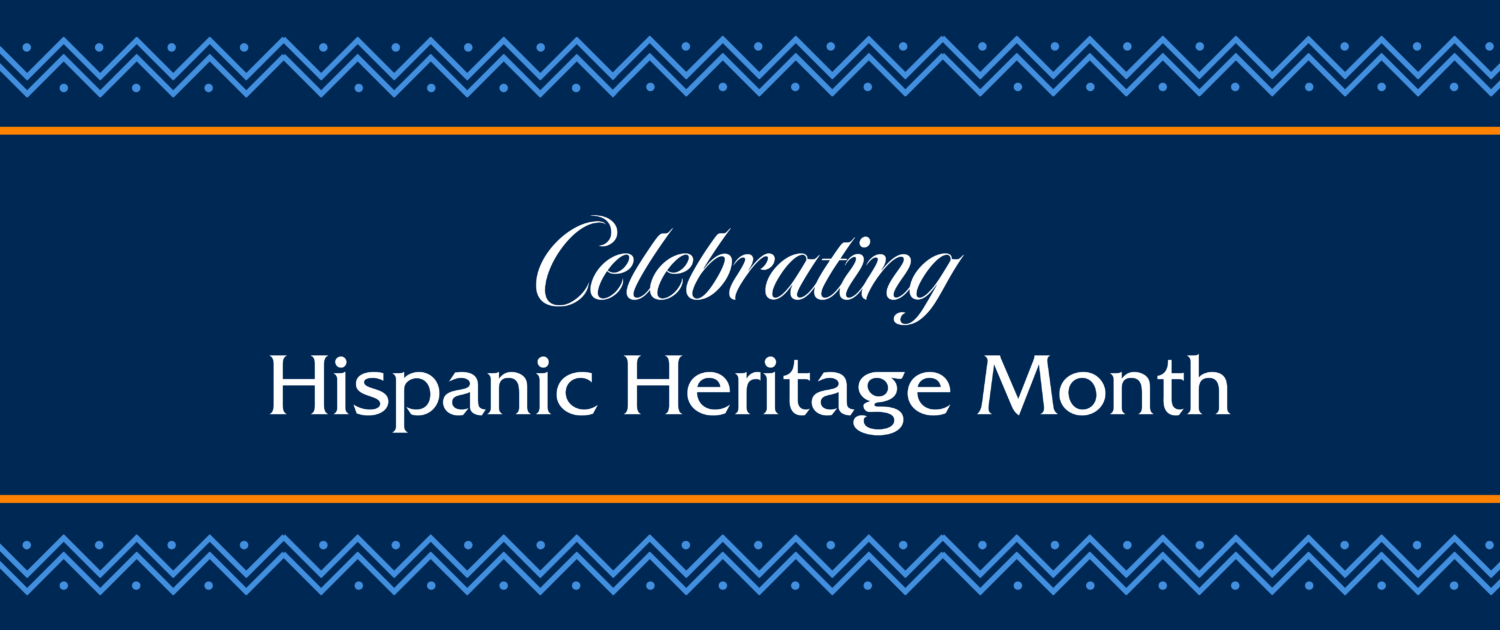 Taking a Moment to Celebrate the Historic Impact of Hispanic Americans
As we celebrate Hispanic Heritage Month, which spans from September 15 to October 15, I'm reminded of a catchy tagline from a popular 1960s American police drama television series, Naked City. Each episode concluded with a narrator intoning the iconic line: "There are eight million stories in the naked city. This has been one of them." This sentiment encapsulates this month's celebration—a recognition of the vast narratives, experiences, and cultural journeys that define the Hispanic community.
In 2020, the Hispanic population in the U.S. reached over 62 million, making up almost 20% of all Americans. When considering this growing population, it's conceivable that there are 62 million stories to tell, each rich with unique experiences, struggles, and triumphs.
Looking back, Hispanics made up a mere 5% of the U.S. population in 1970 (Pew Research Center, 2022).  Since then, Hispanics in this country have grown more than sixfold and are rapidly reshaping national and state-level demographics, as well as impacting the political and economic landscape.
In honoring Hispanic Heritage Month, we embrace not only the sheer number of stories that unfold within this thriving population but also the diversity of these stories. It is through recognizing and valuing these narratives that we may grasp the heritage we celebrate—a heritage that, like the narratives within the Naked City, is as profound as it is endlessly varied.
Origin of Hispanic Heritage Month
Often people ask why Hispanic Heritage Month is observed from mid-September to mid-October, instead of simply starting at the beginning of either month. First, from an historical perspective, in 1968 President Lyndon B. Johnson established the commemoration of Hispanic Heritage, which was observed for a period of one week. It wasn't until twenty years later, in 1988, that the celebration underwent an expansion. President Ronald Reagan extended the holiday, now spanning a 30-day duration starting on September 15 and ending on October 15. The actual date that it was signed into law was August 17, 1988.
As we observe the contributions, histories, and cultures of Hispanics in this country, it's important to recognize the significance of September 15. On this day, we commemorate the anniversary of independence for five Latin American countries: Costa Rica, El Salvador, Guatemala, Honduras, and Nicaragua. Mexico and Chile celebrate their independence days on September 16 and September 18, respectively. Amidst these historical landmarks, Dia de la Raza is celebrated on October 12, falling within this 30-day period. Taking all of this into account, the decision to celebrate this month-long heritage during the given timeframe is a tribute to the significance of the aforementioned historical events.
The theme for this year's celebration recognizes the contributions and successes of Hispanics in the nation and has been entitled: "Latinos: Driving Prosperity, Power, and Progress in America." Let us reflect on this theme as we briefly discuss a few of the more important aspects that comprise this dynamic and diverse community.
Diversity of U.S. Hispanics
The Hispanic population in the U.S. is an incredibly diverse group of people with a multitude of distinct backgrounds. While Spanish is the principal language that is shared across the diaspora of over 20 countries around the world, it's essential we recognize the indigenous dialects and ethnic languages that are also spoken. Understanding the diversity amongst this population, it is important to acknowledge that it is not advisable to assume that all Hispanics are the same.
Within the 62+ million comprising the U.S. Hispanic population, the heritage is deeply rooted in Latin America with the largest contingent comprised of individuals of Mexican origin, representing a substantial 62% of the entire Hispanic community within the country. Following closely, those of Puerto Rican descent make up close to 10% of the population. According to the recent report by the Pew Research Center mentioned earlier, the U.S. population of Cubans, Salvadorans, Dominicans, Guatemalans, Colombians, and Hondurans come in next with a population of a million or more each in size.
Another interesting point to note is that while Puerto Rico is yet not a state maintaining its commonwealth status, the Jones Act of 1917 enacted during the Woodrow Wilson administration made it possible for all Puerto Ricans to be officially recognized as American citizens at birth. Notably, this distinguishes Puerto Rico as the sole Latin American country to hold this exceptional designation.
Contrary to what many may think, particularly in light of the current political climate around immigration, the majority of Latinos in this country are U.S.-born. Hispanic immigrants are making up a declining share of the population, a trend that has become more pronounced in the last decade. More specifically, approximately 20 million (one-third) of all Latinos living in the U.S. were born outside the country (Pew Research Center).
In terms of language, English proficiency has been on an upward trajectory among this population in recent years. According to the U.S. Census Bureau, a notable 72% of all Hispanics ages 5 and older indicated they spoke English proficiently, up from 59% in 1980. Among U.S.-born Hispanics, the rise in English proficiency was even more pronounced, escalating from 72% in 1980 to 91% in 2019.
It's worth noting that Latinos who speak Spanish as their primary language at home are declining, especially for those born in this country. On the other hand, the use of Spanish at home remains high for Hispanic immigrants at 94%. These trends collectively underscore the complexity and evolving nature of demographic shifts in the U.S. Hispanic community.
Relative to group diversity there is a subset of Hispanics that identify as Afro-Latino, Afro-Caribbean, or of African descent. In recognition of this essential element of their ancestry, Afro-Latinos are also expressing pride in their identity and supporting an anti-racist ideology whose lived experiences are shaped by the intersectionality of race, skin color, hair texture, and additional factors that may not be as pronounced for other Hispanics. A substantial number of Hispanic adults in the U.S. align themselves with the Afro-Latino identity, encompassing roughly one out of every four individuals, which amounts to approximately 6 million people. Essentially, "Afro-Latino adults have different origins than Latino adults overall; Afro-Latinos are also more likely to be of Puerto Rican or Dominican origin and less likely to be Mexican than Latino adults overall" (Pew Research Center).
Economic Contribution of Hispanics
When it comes to the contributions of Hispanics in the U.S. economy, the impact has been remarkable. According to a recent report by the Joint Economic Committee (JEC) 2022, Hispanic workers are continuing to serve as an engine of economic growth. The overall economic productivity of Hispanic Americans is estimated to be well over $2 trillion. The report goes on to say they are strongly engaged with the U.S. labor market with almost 2 out of 3 (66.3%) Hispanics working or actively seeking work. This level of participation is reported as being 5 percentage points higher than their White American counterparts. Additionally, Hispanic-owned businesses continue to grow at a fairly rapid pace and contribute over $800 billion to the U.S. economy annually.
Education
There is much that can be said about Hispanics and the rate of participation throughout the education pipeline. One factor that is clear and illuminating is that Hispanic enrollment at postsecondary institutions has experienced an exponential increase in the last 20-30 years. According to National Center for Education Statistics (NCES) data for 2020, there were 1.3 million Latino students enrolled in two-year institutions and 2.4 million at four-year institutions for a total of 3.7 million Hispanic students overall, accounting for a fifth of all postsecondary students.
The 2021-22 data brief by the Hispanic Association of Colleges and Universities (HACU) on the number of Hispanic-Serving Institutions (HSI) and Emerging HSIs shows that there are now 572 HSIs and 400 emerging HSIs throughout the country. HACU defines an HSI as a 2-year & 4-year, public and private, nonprofit with a minimum 25% Hispanic Full-Time Equivalent (FTE), whereas an emerging HSI is one with 15.0%-24.9% Hispanic FTE.
A point of interest is that the six states with the largest number of HSIs are: California (170); Texas (102); Puerto Rico (59); New York (37); Florida (32); and Illinois (31). They also happen to be the states with the largest number of emerging HSIs (except Puerto Rico, which consists of all HSI institutions).
Ways to Celebrate Latino Culture
As we reflect on what's been said in this article and celebrate the contributions of Latinos, I would invite you to take the time to immerse yourself and embrace the essence of their culture during this month of recognition. The only way to truly appreciate the richness of any community is to actively participate and experience first-hand some aspects of the Latino culture. Here's a short list of some things you can readily do:
Immerse Yourself in Arts and Culture: Take the time to explore Hispanic Heritage Month through art and music by attending a concert or museum or by going salsa dancing (or taking in a dance lesson).
Discover Film and Literature: Read a novel or other literature by a Hispanic author. Dive into a film that showcases the history and culture of Latinos.
Celebrate Traditions: Discover more about Hispanic celebrations and traditions throughout the year at different venues.
Travel the World: Travel to Spain, South America, Central America, the Caribbean, or Mexico.
Explore Culinary Staples: There are many restaurants to choose from offering a wide variety of cuisines depending on the Latino country of origin.
By engaging in these activities, you can open doors to a world of discovery, appreciation, and connection with the Latino culture and community. Embracing Hispanic heritage allows you to grasp the essence of their contributions and celebrate the diverse threads that weave the fabric of our society.
Vice President of Equity & Inclusion and Senior Consultant
Dr. Carlos N. Medina is Vice President for Equity & Inclusion and Senior Consultant for Academic Search. Previously, Dr. Medina served as the inaugural Vice Chancellor and Chief Diversity Officer for the State University of New York, the largest comprehensive system of higher education in the nation. He also served as regional representative to the Commission on Access, Diversity and Excellence of the Association of Public Land-Grant Universities (APLU), and as a Board Member for the National Association of Diversity Officers in Higher Education (NADOHE). He has more than 30 years of progressive leadership experience in state government and higher education.
Enjoy our content? Join our mailing list.