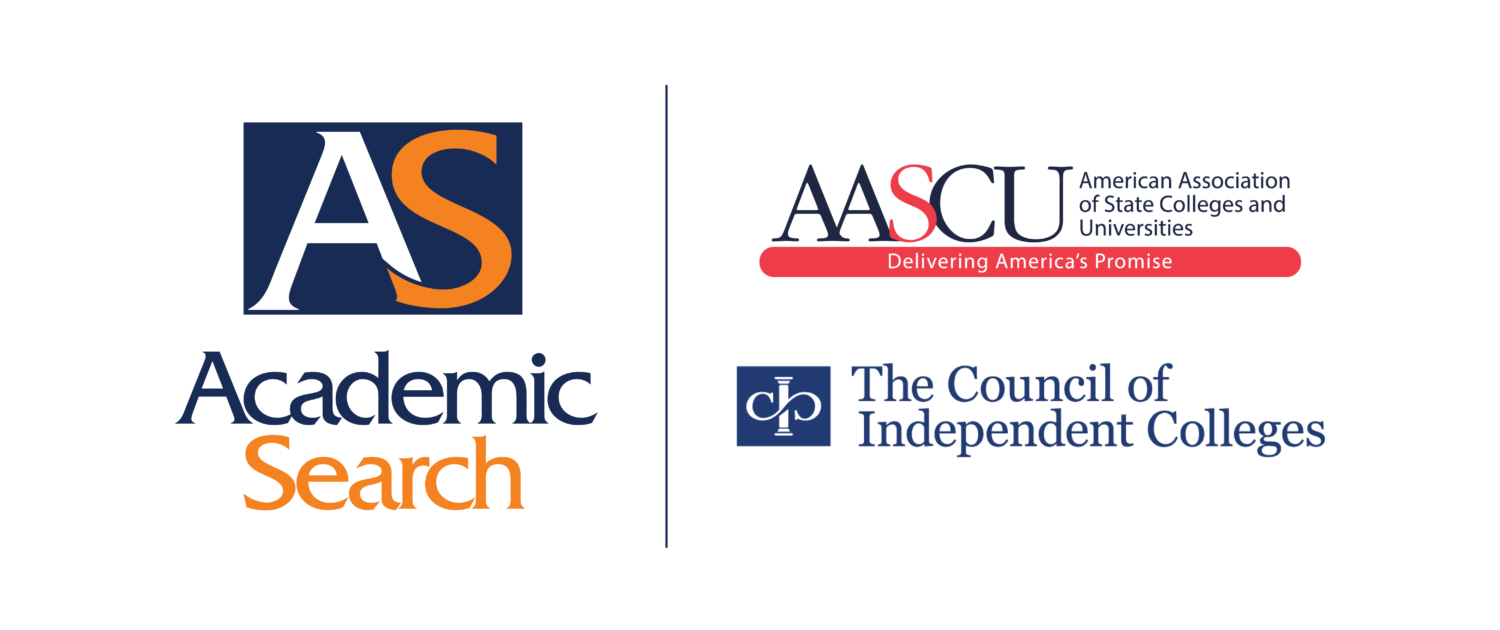 Academic Search Establishes Fund for Leadership Development for Two Higher Education Organizations
Academic Search, a leading executive search firm dedicated to higher education, proudly announces the establishment of the Academic Search Fund for Leadership Development through $1 million in gifts to be split equally between the American Association of State Colleges and Universities (AASCU) and the Council of Independent Colleges (CIC). The organizations have each established permanent funds to enhance leadership development initiatives for their member presidents and institutional leaders.
"As a former AASCU and CIC president, I was a beneficiary of the professional development programs of both organizations. Leadership in the academy today is extraordinarily challenging and the role that CIC and AASCU play in supporting presidents is more important than ever. Equally is our shared commitment with our parent organization, the American Academic Leadership Institute, for working with AASCU and CIC in helping to prepare the next generation of leaders in higher education," said L. Jay Lemons, President of Academic Search. "I joined Academic Search in 2017 with the intention of continuing my commitment to higher education on a broader scale through the work we do in placing and developing leaders, and these endowments are a true testament to the unique mission and place that Academic Search plays in higher education. I am grateful to my colleagues for their good work and to our institutional partners who have entrusted us to help them find and grow leaders at colleges and universities in all 50 states and around the world."
Through this endowment, Academic Search reaffirms its commitment to nurturing leaders in both public and private higher education institutions across the United States. AASCU and CIC stand as two major national higher education presidential associations, each with a unique focus and mission. AASCU represents 350 public institutions dedicated to expanding student access, success, and opportunity, while CIC comprises over 750 independent colleges and universities, focusing on supporting campus leaders on current and pressing priorities in higher education.
"We are delighted to steward this generous gift as we prepare leaders to serve independent colleges and universities. Academic Search's commitment to the success of our institutions is deeply appreciated," said Marjorie Hass, President of CIC.
Academic Search has a long history of partnering with CIC and AASCU through its parent organization, AALI. Each year, AALI holds three leadership academies for up-and-coming higher education leaders, as well as one workshop for individuals seeking to move into the presidency. These programs are funded through grants from Academic Search. Together, these four organizations work to address the needs of colleges and universities through the support of their leaders through regular programming and training.
"We thank Academic Search for its generosity and continued support of AASCU's leadership development programs. This investment is an acknowledgment of AASCU's ongoing commitment to developing diverse future leaders who will serve our diverse students and the role higher education must play in ensuring these leaders have the resources, knowledge, and skills needed to succeed," said José Cabrales, Vice President and Chief Operating Officer at AASCU.
These funds from Academic Search will create new opportunities and advancements in leadership development within the higher education sector. It reflects Academic Search's dedication to fostering leadership excellence and contributing to the continued growth and success of colleges and universities nationwide.
About Academic Search:
For nearly 50 years, Academic Search has offered executive search services to higher education institutions, associations, and related organizations. The mission today is to enhance institutional capacity by providing outstanding executive recruitment services, executive coaching, and transition support, in partnership with our parent organization, the American Academic Leadership Institute. Visit academicsearch.org
About AASCU:
The American Association of State Colleges and Universities (AASCU) represents 350 public colleges, universities, and systems whose members share a learning- and teaching-centered culture, a historic commitment to underserved student populations, and a dedication to research and creativity that advances their regions' economic progress and cultural development. These institutions are Delivering America's Promise. For more information, visit aascu.org
About CIC:
The Council of Independent Colleges (CIC) serves more than 700 independent colleges and universities, including liberal arts, comprehensive, four-year, two-year, and international institutions. CIC's mission is to support college and university leadership, advance institutional excellence, and enhance public understanding of independent higher education's contributions to society. Visit cic.edu for more information.
Enjoy our content? Join our mailing list.