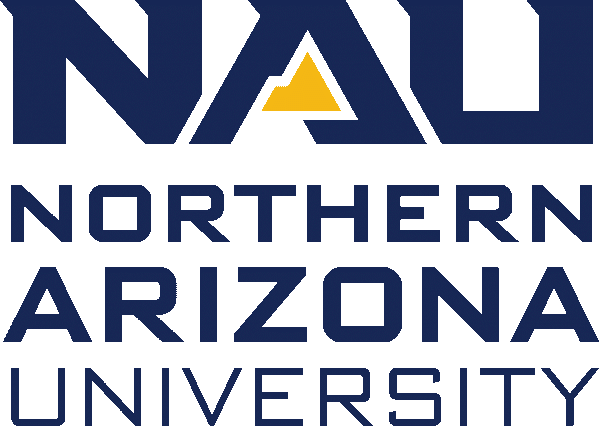 Dean of the College of Health and Human Services
Application deadline: Open until filled
Northern Arizona University (NAU) invites applications and nominations for the position of Dean of the College of Health and Human Services (CHHS). The university seeks a dynamic and visionary leader to engage faculty and staff in an ambitious project to elevate its leadership in training health professionals and advancing health equity in Arizona. The dean will collaborate with the NAU executive team, colleagues, and external partners to grow programs, establish new program sites, create innovative pathways to degree completion, and prepare the next generation of healthcare providers and leaders. The new dean is expected to take office in July of 2022.
Northern Arizona University rests on a student-first foundation, true to its traditions and values as its innovations help to shape the future. NAU has maintained boundless growth in its student population, research endeavors, and creative scholarship since its inception. Today, the institution serves almost 29,000 students through multiple means of delivery: a traditional college experience on a scenic campus, situated in Flagstaff's remarkable landscape at the base of the San Francisco Peaks; convenient classes at one of more than 20 locations across the state, providing flexibility and accessibility; and an award-winning online experience where students can choose from more than 125 virtual programs.
The College of Health and Human Services has more than 4,800 students and 150 faculty members. Operations are primarily situated on the NAU Flagstaff campus and the Phoenix Biomedical Campus, with numerous additional program sites across Arizona. NAU's third-largest college, CHHS is home to a diverse set of academic programs. Undergraduate programs include Allied Health, Dental Hygiene, Fitness Wellness, Nursing, Nutrition and Foods, Physical Education, Public Health, and Speech-Language Sciences and Technology. Graduate programs include Communication Sciences and Disorders, Master of Public Health, Doctor of Interdisciplinary Health and Nursing in Flagstaff, Athletic Training and Physical Therapy, and Occupational Therapy and Physician Assistant Studies.
The new dean will lead the CHHS through a period of strategic growth. The state of Arizona launched the New Economy Initiative to provide funding to meet needs in high-demand fields that are essential to the state's vitality and economic success. NAU has received nearly $25 million to support health program expansions and other efforts to educate the workforce that will drive forward the new economy of Arizona's future.  Additional investment in this initiative is expected.  Over the next several years, NAU will add program sites and increase capacity to enroll students in these physical and mental health fields. Investments will be made to upgrade core teaching and learning facilities in support of impactful workforce development.
Required qualifications include an earned doctorate and a strong record of distinguished research, teaching, and scholarly publications appropriate for appointment as a tenured full professor at Northern Arizona University in one of the academic departments of the college; and extensive administrative experience in areas delineated in the profile cited below. Outstanding candidates from healthcare service delivery, government, foundations and industry who possess these qualifications will be considered.
For required and preferred qualifications and full application instructions and requirements (which include a CV, letter, diversity statement and references), see the full profile at https://academicsearch.org/open-searches-public/
Academic Search is assisting Northern Arizona University in this search. Nominators and prospective candidates may arrange a confidential conversation about this opportunity with senior consultant Maria Thompson at maria.thompson@academicsearch.org.
Inquiries and nominations may be submitted, in confidence, to: NAUHHSDEAN@academicsearch.org.
TO APPLY, GO TO https://in.nau.edu/human-resources/current-job-openings/, follow the 'Faculty and Administrator Openings' link, locate vacancy 606074, and then "Apply" at the bottom of the page.
This position will be open until filled or closed. Applications submitted by March 21 are assured of receiving full consideration by the search committee.
Northern Arizona University is a committed Equal Opportunity/Affirmative Action Institution. Women, minorities, veterans and individuals with disabilities are encouraged to apply. NAU is responsive to the needs of dual career couples.