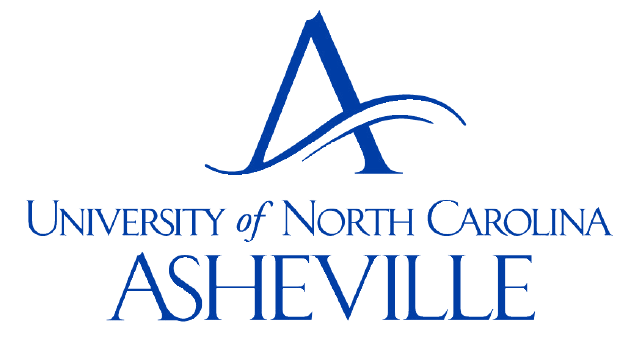 Vice Chancellor for Student Affairs
Application deadline: April 1, 2022
The University of North Carolina at Asheville is seeking an energetic, innovative thought leader who will provide strategic and visionary leadership as a co-architect of the enriched and modernized student experience in partnership with Academic Affairs. The Vice Chancellor for Student Affairs will strategically and operationally grow the division into the future, developing a rich, student-centered learning and leadership experience grounded in the University's unique public liberal arts and sciences mission.
The VCSA, who reports directly to the Chancellor, serves as a member of the Chancellor's Senior Staff, will be a strong advocate for students and will be deeply engaged in all aspects of divisional and institution-wide collaboration to advance the mission and objectives of the University. Of primary importance are seasoned and wise leadership skills and a keen understanding of today's undergraduates in ways that foster an inclusive learning environment where every student has the opportunity to thrive and graduate. More detail, including a prospectus, is available at Open Searches – Academic Search.
The successful candidate for this role will have a strong working knowledge of proven success within multiple student affairs functions and understanding of the specific areas represented in the Vice Chancellor for Student Affairs' portfolio, as evidenced by:
A master's degree in student development or a related field is required, and a completed doctorate or terminal degree in a related field is strongly preferred
A minimum of 7-10 years of experience with a record of effective leadership and campus impact as a student affairs administrator in positions of progressively increased leadership
Demonstrated use of data-driven decisions to advance institutional priorities related to student success and retention
Applications should consist of a detailed cover letter, a current resume or curriculum vitae (CV), and a list of five professional references with contact information all in PDF format. Nominations and applications should be sent to UNCAshevilleVCSA@academicsearch.org. The position is open until filled and applications received by April 1, 2022, will be assured full priority consideration. Assisting the University of North Carolina at Asheville with this search is Dr. Tom Shandley (Thomas.Shandley@academicsearch.org), a Senior Consultant with Academic Search. Nominators and prospective candidates may reach out directly to arrange a confidential discussion about this leadership opportunity.
UNC Asheville is committed to equality and diversity of experiences for our students, applicants, and employees. All qualified individuals are encouraged to apply, and UNC Asheville is an Equal Employment Opportunity/Affirmative Action employer and does not discriminate against applicants and employees on the basis of race, ethnicity, national origin, religion, age, sex, sexual orientation, gender identity, disability, political affiliation, protected veteran status, genetic information, and any other legally protected status with respect to all terms, conditions, and privileges of university-sponsored activities, employment, and the use of university facilities.