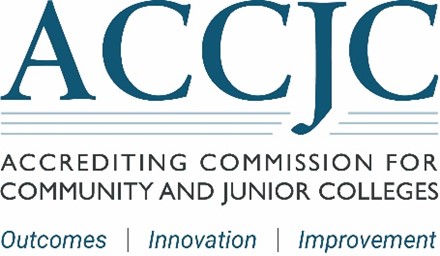 President
Application deadline: April 28, 2022
The Accrediting Commission for Community and Junior Colleges, Western Association of Schools and Colleges (ACCJC) invites applications for its next President, the organization's chief executive officer. ACCJC is a federally recognized accrediting commission whose institutional accreditation is accepted as a reliable assurance of quality, allowing institutions of higher education to qualify their students for federal financial aid. ACCJC is unique in its concentration on public and private two-year institutions, its vast geographic scope, and its membership which includes the largest public higher education system in the US, enrolling 1.8 million students, and one of the nation's smallest colleges, with 26 students. The next president will lead ACCJC in its mission of advancing educational quality and student learning and achievement, and engaging in the pivotal work of promoting equity, diversity, inclusion, and racial justice.
The President of ACCJC reports directly to the Commission/Board of Directors. Working in close cooperation with the Board Chair and Executive Committee, the President has overall responsibility for recommending policy and operational direction to the Commission and for the effective functioning of the agency, from accreditation activities to office and Board operations. The President is the lead accreditation professional of ACCJC and has advanced knowledge of accreditation, higher education practices, and quality assurance issues.
The position requires the ability to work collegially and effectively with the Commission and member institutions. The President also represents the Commission in interactions with other agencies in the national and international accreditation communities and with government and policy leaders and regulators, acting in the advancement of the principles and practices of educational improvement and quality assurance through institutional accreditation. The President is responsible for maintaining a highly qualified staff, fiscal stability, and an appropriate working atmosphere in the pursuit of ACCJC's mission and the Commission's objective. For additional information about this opportunity, please review the position profile, which includes a full list of required and desired characteristics within the leadership agenda, at www.academicsearch.org under the "Open Searches" tab or by opening the Download Profile link at the top of this announcement.
Application and Nomination Procedure
The Accrediting Commission for Community and Junior Colleges is being assisted by Academic Search. The application for President of ACCJC consists of a substantive cover letter that addresses the expectations discussed in this search prospectus; a curriculum vitae; and a list of at least five professional references with name, title/organization, relationship to applicant, phone number, and email address. No other documents or supporting materials will be accepted. References will not be contacted without the explicit permission of the candidate. Comprehensive background checks and candidate assessments will be conducted for candidates who advance to the final stages of the search process. Applications, nominations, and expressions of interest can be submitted electronically, and in confidence, to: ACCJCPresident@academicsearch.org.
The position is open until filled but only applications received by 12:00 noon Pacific Time on Thursday, April 28, 2022, can be ensured full consideration. Confidential discussions about this opportunity may be arranged by contacting senior consultant Shirley Robinson Pippins at Shirley.pippins@academicsearch.org and consultant Krista Johns at Krista.Johns@academicsearch.org.
The Accrediting Commission for Community and Junior Colleges will not discriminate, nor tolerate discrimination, in employment or services against any applicant, employee, or member because of race, color, religion, sex, sexual orientation, national origin, age, disability, or veteran status.