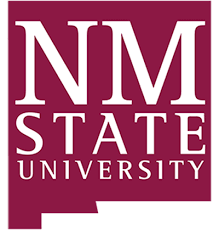 Associate Dean for Research of the College of Engineering
Application deadline: March 23, 2022
New Mexico State University invites confidential inquiries, nominations, and applications for the position of Associate Dean for Research (ADR) of the College of Engineering. The ADR reports to Dr. Lakshmi Reddi, Ph.D., P.E., Dean of the College of Engineering at this land-grant university in Las Cruces. This is an exciting opportunity for an experienced researcher to assist, develop, and lead faculty within and beyond the College of Engineering (COE) so that the College and University achieve its highest potential for research. The search is open and national in its outreach, and the next ADR is expected to begin by August 1, 2022.
The ADR must be someone who understands well the technical and scientific aspects of engineering research; is experienced in seeking grant opportunities and collaborating with others on the research, budgeting, and personnel management associated with successful grants; and communicates effectively with diverse audiences of engineering faculty, non-engineering researchers, and external partners.
New Mexico State University (NMSU) is New Mexico's land-grant and space-grant institution, a comprehensive research university dedicated to teaching, research, public service, and outreach. In addition to the main campus in Las Cruces, the NMSU system includes a satellite learning center in Albuquerque, Cooperative Extension Service offices located in each of New Mexico's 33 counties, and 12 agriculture research and science centers. NMSU, a proud Hispanic-serving institution in the minority-majority state of New Mexico, has an important role in the broader borderlands region. The University is committed to sustainability through improving and maintaining the quality of human life while preserving the integrity, stability, and beauty of ecological systems for the future.
Since its beginning in 1888 as a land-grant institution, NMSU's College of Engineering (COE) has been a leader in preparing students for rewarding careers. One of the greatest strengths of the COE is its extensive research program, and work in several areas has gained widespread recognition and garnered millions of dollars of funding. Building on historic strengths, the COE is now actively pursuing projects in five focus areas that contribute toward engineering solutions that will help people and the planet thrive: Advanced Manufacturing, Engineering Education, Hypersonics and Aerospace, Power Systems and Renewable Energy, and Water.
In addition, the COE is known for its distinctive education, research, and outreach programs. The quality of COE graduates and faculty, the strength of scholarly programs, and the COE contributions to developing the engineering workforce of the future are essential in meeting the challenges of a high-tech future. Among the faculty are nationally renowned experts in many fields, fellows of professional societies, and National Science Foundation Early CAREER Award recipients. The College of Engineering's portfolio includes over 100 externally funded research projects and expenditures of over $10 million.
Appointing a talented, collaborative Associate Dean for Research is an essential part of the research mission at NMSU, as the ADR will facilitate raising the profile and visibility of the College of Engineering as an active, innovative research unit of the university. The ADR will collaborate with associate deans in other colleges and serve on a council led by the Vice President for Research, Creativity, and Strategic Initiatives, Dr. Luis Cifuentes.
Academic Search, Inc., is assisting New Mexico State University in the screening and selection process for the next Associate Dean for Research in the College of Engineering. For details about the responsibilities of this position, as well as the qualifications and processes for applying, please see the full position profile on the Academic Search website.
Applications, nominations, and expressions of interest must be submitted electronically, in confidence, to NMSUEngineeringADR@academicsearch.org. Confidential nominations should provide the name, title, institution, and contact information (email address and phone) of a person whom Academic Search should contact.
The position is open until filled but only applications submitted electronically to Academic Search by March 23, 2022, can be assured full consideration.
Confidential discussions about this opportunity are welcome: prospective candidates and nominators may email Senior Consultant Dr. Ginny Horvath or use this link to directly book a Zoom conversation about this position.
New Mexico State University is an equal opportunity and affirmative action employer committed to assembling a diverse, broadly trained faculty and staff. Women, minorities, people with disabilities and veterans are strongly encouraged to apply. In compliance with applicable laws and in furtherance of its commitment to fostering an environment that welcomes and embraces diversity, NMSU does not discriminate on the basis of age, ancestry, color, disability, gender identity, genetic information, national origin, race, religion, retaliation, serious medical condition, sex (including pregnancy), sexual orientation, spousal affiliation or protected veteran status in its program or activities, including employment, admissions, and educational programs. Inquiries may be directed to the Executive Associate Dean for Research, Title IX and Section 504 Coordinator, Office of Institutional Equity, P.O. Box 30001, E. 1130 University Avenue, Las Cruces, NM 88003; 575.646.3635; 575.646.7802 (TTY) equity@nmsu.edu
NMSU is committed to providing reasonable accommodation to qualified individuals with disabilities upon request. To request this document in an alternate form or to request an accommodation, please contact the Office of Institutional Equity, O'Loughlin House, 1130 E. University Avenue, Las Cruces, NM 88003; 575.646.3635; 575.646.7802 (TTY) equity@nmsu.edu. One-week advance notice is appreciated.