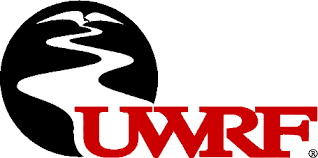 Dean of Students
Application deadline: April 13, 2022
University of Wisconsin-River Falls (UWRF) is seeking a collaborative, skilled, and insightful leader to serve in a newly created position of Dean of Students.
This senior-level position will play a critical role in student success, leading a new unit of current student affairs professionals on campus. The Dean will provide leadership for the administration and activities of the Dean of Students Office, determine and sustain policies and practices that promote a safe environment for students, including overseeing and responding to student behavioral issues, direct outreach and support to students and their families, and serve as the institutional official in compliance with applicable Federal requirements for students.
A full description of the position, including desired qualifications and instructions on the application process can be found in the position profile HERE.
Required Qualifications
Master's Degree or other graduate degree in a relevant field.
Minimum of 10 years of progressively responsible experience in Student Affairs.
Training and/or experience with compliance regulations related to students, such as Title IX, ADA, VAWA, and the Clery Act.
Experience supervising professional and support staff.
Demonstrated success in building consensus among individuals and groups with diverse interests.
Excellent communications skills (verbal, written, interpersonal).
Understanding of basic college student development theory.
Ability to provide effective leadership and work collaboratively when responding to crises.
Ability to proactively address problems/issues and take appropriate action.
A commitment to and evidence of working with diverse students and to fostering an inclusive and empowering environment.
A collegial and creative leader.
Preferred Qualifications
A Ph.D. or terminal degree in higher education, leadership, or related field.
Experience in residential life and student conduct.
Experience in developing and assessing initiatives (such as high impact practices) that lead to student development, learning, and success.
Familiarity with program/unit assessment and strategic planning in student affairs.
Financial acumen, including data-informed budgeting experience.
Professional experience with fraternity and sorority life.
Fundraising and grant writing experience.
Change management and negotiation skills.
Excellent cross-cultural communication skills.
Prior experience as a dean or associate dean of students.
Demonstrated experience resolving student and community concerns.
Ability to serve as a mentor and a commitment to professional development for staff improvement.
Application Process
University of Wisconsin-River Falls is being assisted by Academic Search. Confidential discussions may be arranged by contacting Nancy Crimmin, Ed.D., Senior Consultant (nancy.crimmin@academicsearch.org) or Stacey Morgan Foster, JD, Senior Consultant  (stacey.foster@academicsearch.org).
The position is open until filled, but only applications received by April 13, 2022 can be assured full consideration.
A completed application will include the following:
A cover letter addressing the priorities and qualifications.
A curriculum vitae.
Names and contact information for five references with a note indicating the relationship to the applicant (references will not be contacted without your permission).
A diversity statement (no more than 600 words) that addresses your philosophy, commitment, and experiences in creating a safe and welcoming environment. This statement may address personal and professional experiences, lessons learned, and anticipated projects. Concrete examples are encouraged.
Applications and nominations should be sent to DeanUWRF@academicsearch.org.
The University of Wisconsin-River Falls is committed to creating an educational community which enhances student awareness and appreciation of diverse ethnicities and cultures and which actively supports tolerance, civility, and respect for the rights and sensibilities of each person without regard to economic status, ethnic background, political views, sexual orientation, or other personal characteristics or beliefs. Awareness of and sensitivity to diverse cultures, backgrounds, and identities are especially sought in applicants.