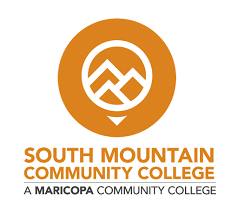 Dean of Enrollment Services
Application deadline: April 15, 2022
South Mountain Community College, located in Phoenix, Arizona, is inviting applications and nominations for the position of Dean of Enrollment Services. The new Dean of Enrollment Services will be a systems thinker who understands how to grow enrollment at South Mountain Community College (SMCC) within the larger enrollment ecosystem of the expanding Phoenix metropolitan area.  Reporting to the Vice President of Student Development, the Dean of Enrollment Services will serve as SMCC's chief enrollment officer and will play an integral part in the strategic enrollment management plan and divisional efforts in Student Development.
SMCC currently serves approximately 6,000 students and is federally designated as a Title V Hispanic Serving Institution. The next Dean of Enrollment Services will enhance the College's emphasis on a holistic approach to enrollment, which includes strategies to comprise the entire life cycle of potential and current students, beginning with initial outreach to job placement or successful university transfer.  The Dean will also work with faculty, staff, students, and the local community to provide direction for strategic enrollment management planning for the college, as well as leadership in the development, implementation, and monitoring of all college-wide Enrollment Services.
Essential to meeting national, state, district, and college initiatives of access, recruitment, completion, compliance, partnership with K-12, seamless student experience, student retention, and student goal completion, the Dean oversees Admissions, Records & Registration, Financial Aid, Recruitment and Outreach, High School Advisers, the Contact Center, the Self-Services lab, the on-line student information databases, the customer relations management system, and all one-stop enrollment functions. Additionally, the Dean of Enrollment Services serves as Deputy Title IX Coordinator, assisting in the investigation and resolution of student complaints of discrimination and sexual harassment.
Application and Nomination Process
The search is being assisted by Academic Search.  For additional information about this opportunity, please review the position profile, which includes a full list of minimum and desired characteristics for the Dean of Enrollment Services at www.academicsearch.org under the "Open Searches" tab.
Application materials should include a cover letter addressing the qualifications and leadership characteristics listed in the position profile, a current, long-form resume or curriculum vita (showing relevant administrative responsibilities and accomplishments) and the names, phone numbers and addresses of at least five professional references, with an indication of the candidate's relationship to each reference. References will not be contacted until a later stage in the search, and only with the candidate's foreknowledge.
The position is open until filled but only applications received by April 15, 2022, can be assured full consideration. Applications, nominations, and expressions of interest can be submitted electronically, and in confidence, to: SMCCDeanEnrollment@academicsearch.org.
Confidential discussions about this opportunity may be arranged by contacting the Senior Consultant for this search, Rich Cummins, at rich.cummins@academicsearch.org.
Maricopa County Community College District (MCCCD) will not discriminate, nor tolerate discrimination in employment or education, against any applicant, employee, or student because of race, color, religion, sex, sexual orientation, gender identity, national origin, citizenship status (including document abuse), age, disability, veteran status or genetic information.
Title IX of the Education Amendments of 1972 states: "No person in the United States shall, on the basis of sex, be excluded from participation in, be denied the benefits of, or be subjected to discrimination under any education program or activity receiving Federal financial assistance."
The policy of the MCCCD is to provide an educational, employment, and business environment free of gender discrimination. As outlined in policy, incidents of misconduct should be reported to the college Title IX Coordinator; contact information is available at this link Title IX Coordinators. 
 The Clery Act is a Federal law requiring United States Colleges and Universities to disclose information about crime on and around their campuses.  Crime reporting data for each of the Maricopa Community Colleges, as required under the Clery Act, is available at this link Clery Act.