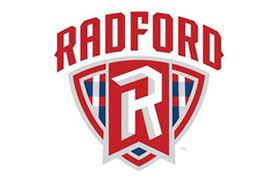 Dean of the College of Visual and Performing Arts
Application deadline: April 11, 2022
Radford University Interim President Carolyn Ringer Lepre enthusiastically invites nominations and applications for the University's next Dean of the College of Visual and Performing Arts. The Dean will be responsible for providing leadership, and overall academic, administrative, and financial management of the College, including strategic planning; leadership in prospective donor cultivation, donor development and stewardship, and fundraising; support for instruction and research; personnel evaluations; preparation and management of budgets; support of faculty external grant writing; and curriculum development.  The new dean, expected to assume office in the summer of 2022, will report to the Provost and Vice President for Academic Affairs.
As a comprehensive arts institution, the College of Visual and Performing Arts prepares students for careers as teachers and practitioners in its five departments of Art, Dance, Design, Music, Theatre and Cinema. The Vision Statement of the college is student-centered and provides essential direction as the College "strives to reveal and harness the creative energy that drives cultural innovation, empowers leadership, and provides the inspiration to devote one's life to learning and pursuing artistic excellence."
Required Qualifications
A terminal degree or equivalent professional experience in a discipline represented in the College;
Administrative experience as a Dean, Associate Dean, Director, or Department Chair;
Evidence of effectiveness in teaching, professional contributions, and service at a four-year college or university;
A demonstrated commitment to diversity, equity, inclusion, access, and justice.
Preferred Qualifications  
Terminal degree in the arts; M.F.A., Ph.D, Ed.D., or D.M.A.
An academic record of teaching and scholarly work appropriate to hold tenure and the rank of full professor in one of the academic disciplines of the College;
Administrative experience as Dean;
National prominence in the arts or in academic leadership;
Evidence of effectiveness in teaching, professional contributions, and service.
Complete details on this opportunity, including the leadership agenda can be found in the position prospectus available at open searches- academic search.
PROCEDURES FOR NOMINATIONS AND APPLICATIONS 
Radford University is being assisted in this search by Academic Search. Nominations, applications, and inquiries may be sent in complete confidence to VPADean@academicsearch.org.  Initial screening of applications will begin immediately. The position is open until filled, and applications received by Monday, April 11, 2022 can be assured best consideration.
Applications must include a cover letter that addresses the expectations discussed in the leadership agenda section of the position prospectus; a curriculum vitae; a two-page statement that describes demonstrated leadership skills, abilities, and commitment necessary to advance diversity, equity, inclusion, access, and justice; and a list of at least five professional references with contact information, including telephone and email, and a note indicating the candidate's working relationship with each. References will not be contacted without the explicit permission of the candidate.
Nominators and prospective candidates also may arrange a confidential conversation about this opportunity with Nancy Suttenfield, Senior Consultant, at nancy.suttenfield@academicsearch.org, or Rich Cummins, Senior Consultant, at rich.cummins@academicsearch.org.
 Radford University is an EO/AA employer committed to diversity. All new hires to Radford University are subject to E-Verify.  E-Verify is administered by the U.S. Department of Homeland Security, USCIS-Verification Division, and the Social Security Administration and allows participating employers to electronically verify employment eligibility. 
 This contractor and subcontractor shall abide by the requirements of 41 CFR 60-300.5(a). This regulation prohibits discrimination against qualified protected veterans and requires affirmative action by covered prime contractors and subcontractors to employ and advance in employment qualified protected veterans.