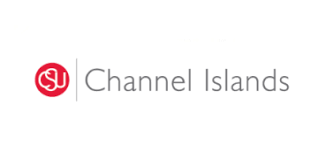 Executive Director of Equity and Inclusion
Application deadline: May 27, 2022
California State University Channel Islands (CSUCI) seeks applications for the position of Executive Director of Equity and Inclusion. Reporting to the Associate Vice President for Administrative Services, the Executive Director of Equity and Inclusion will serve a key role in furthering the mission of the Title IX & Inclusion office to promote diversity in the campus community and create and foster an open, inclusive campus environment. The successful candidate will possess a singular commitment to serving a largely first generation, historically underserved student body and a demonstrated record of advancing inclusive excellence within an academic community. The search is open and international in its outreach.
The Position of Executive Director of Equity and Inclusion
The Executive Director of Equity and Inclusion's appointment will begin August of 2022. CSUCI seeks an Executive Director of Equity and Inclusion who exemplifies excellent leadership and management, is trauma-informed and empathetic with high emotional intelligence. The Executive Director of Equity and Inclusion will develop and administer comprehensive equity programs, oversee the University's non-discrimination policies, manage equal opportunity compliance, including the areas of affirmative action and Title IX, and collaboratively facilitate community engagement and education on matters of diversity, inclusion and social justice.
Required Qualifications/Specialized Skills
The successful candidate will have a:
Master's degree or juris doctorate. However, applicants with extensive experience in the field (e.g. more than ten years) may be considered based upon the pertinence of that experience.
Candidates must have a minimum of 4-7 years working within a comprehensive Title IX/equal employment opportunity/affirmative action program, preferably for a public employer.
How to Apply
CSUCI is being assisted by Academic Search. Applications should consist of a substantive cover letter, a curriculum vitae, and a list of five professional references with full contact information. No references will be contacted without the explicit permission of the candidate. Applications, nominations, and expressions of interest can be submitted electronically, and in confidence, to:
CSUCIExecDir@academicsearch.org
The position is open until filled, but only applications received by May 27, 2022, can be assured full consideration. Confidential discussions about this opportunity may be arranged by contacting Academic Search consultants Gwendolyn Joseph and Melissa Parker.
California State University Channel Islands is an Affirmative Action/Equal Opportunity Employer.
 We consider qualified applicants for employment without regard to race, religion, color, national origin, ancestry, age, sex, gender, gender identity, gender expression, sexual orientation, genetic information, medical condition, disability, marital status or protected veteran status.