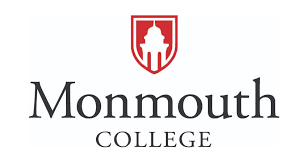 Vice President for Finance and Business
Application deadline: May 20, 2022
Monmouth College, a private, selective, residential undergraduate liberal arts college located in Monmouth, Illinois, invites applications and nominations for the Vice President for Finance and Business (VPFB).
Monmouth College is located in Monmouth, Illinois, less than four hours from Chicago and St. Louis, and is home to 800 students, drawn from 28 states and 21 countries. Some 31 percent are domestic students of color, and over 40 percent first generation.  Monmouth College provides a transformative educational experience within a caring community of learners. As a residential liberal arts college, we empower students to realize their full potential, live meaningful lives, pursue successful careers, and shape their communities and the world through service and leadership. Monmouth ranks 17th among National Liberal Arts Colleges in the 2022 U.S. News "Social Mobility" category.
The Light This Candle Campaign was launched in March 2019 with a goal of $75 million in new gifts and commitments to support four main areas or "candles"—Student Financial Aid and Scholarships; Faculty Support and Academic Innovation; Living-Learning Environment (facilities); and A Culture of Philanthropy (strengthening the annual fund and deferred gift register).  Due to conclude on December 31, 2022, the Campaign has already exceeded its goal, with great momentum in place to move well beyond.
The Vice President for Finance and Business provides executive leadership for all financial and business-related matters while reporting to the President. Overseeing the College's endowment of nearly $140 million and an annual operating budget of $35 million (2022-23), the Vice President is responsible for debt management, budget, financial accounting, investments, risk management, human resources, and physical plant.  The VPFB also staffs the Finance and Business Affairs, Buildings and Grounds, and Audit Committees of the Board of Trustees. As a member of the leadership team headed by the President, the VPFB will also have the responsibility to assist in attaining the goals of the Monmouth College Strategic Plan, the fundamental purpose of which is to strengthen and sustain the College's ability to change for the better the arc of a young person's life.
The College is being assisted by Academic Search, Inc. Additional information can be found in the position profile available at Open Searches-Academic Search. Applications should consist of a substantive cover letter, a curriculum vitae, and a list of five professional references with full contact information. No references will be contacted without the explicit permission of the candidate. Applications, nominations, and expressions of interest can be submitted electronically, and in confidence, to: MonmouthCollegeVPFB@academicsearch.org. The position is open until filled but only applications received by May 20, 2022, can be assured full consideration. Confidential discussions about this opportunity may be arranged by contacting consultant Jerry Israel at Jerry.Israel@academicsearch.org.  Further information about Monmouth College can be found at https://www.monmouthcollege.edu/