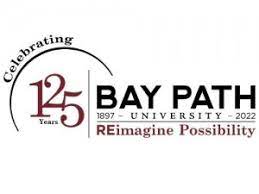 Dean of the School of Health Science Programs
Application deadline: June 6, 2022
About Bay Path University:
When Bay Path opened its doors to students in 1897, it had a very clear goal: to provide a practical, affordable, and career-oriented education to meet the needs of companies, organizations, and communities. From the beginning, Bay Path prided itself on being entrepreneurial, constantly pushing the boundaries of the academic experience to fit the student…to start them on the road of success. We still do.
Today, that spirit and philosophy is more important than ever in higher education. At Bay Path, it's not just the number and breadth of undergraduate and graduate programs that defines usand we have many-but it is our ability to connect the classroom to learning to leadership to experience to career that is at the core of what we do best. We know the work that needs to be done.
Bay Path University, an independent and not-for-profit institution, was named Among Fastest Growing Baccalaureate Colleges by the Chronicle of Higher Education Almanac, and is a member of the Women's College Coalition. With a main campus in Longmeadow, MA and three satellite locations, (East Longmeadow, Sturbridge, Concord), Bay Path offers undergraduate, graduate (for women and men) degrees, and professional certificates.
We're committed to preparing our students to navigate a constantly changing world. Whether it is one of our innovative academic programs, groundbreaking online learning platform, or through our Women as Empowered Learners and Leaders initiative, we educate our students in ways that will help them to grow, learn to adapt, and always to flourish. Be part of the change.
We invite you to visit our website at www.baypath.edu where you can learn more about Bay Path University.
Job Description:
Position Code: ACPR2
Job Type: FT, 12 Months
Job Location: Longmeadow
Schedule: Monday- Friday, 8:30 AM- 5:00PM
Exempt: Yes
JOB SUMMARY:
The Dean of the School Health Sciences reports to the Vice President Academic Affairs and Chief Academic Officer and serves as one of three deans of the university. In this role, the Dean is charged with providing leadership for the curricular, co-curricular, and external outreach programs for the School. The Dean is a visionary with extensive higher education leadership who can provide solutions-oriented leadership and work collaboratively within the college, across the Division of Academic Affairs, and across the university.
ESSENTIAL JOB FUNCTIONS:
Desired Leadership Attributes   The Dean will enthusiastically share the university's Mission, strategic aspirations and goals, and recognize the importance of teaching excellence, scholarship, service, and administration. The Dean will ensure academic excellence and advocate for students, faculty, and staff. The successful candidate will be positioned to effectively address the broad range of leadership challenges, decisions, and opportunities required of the position.
As one of the university's academic leaders, the next Dean of Health Sciences will embrace Bay Path's Mission and seek its actualization in executing the following leadership priorities.
Create an Academic Vision to Enhance Excellence and Reputation: With the university's core values as a foundation, the Dean will collaborate with the Vice President Academic Affairs, faculty, staff, and the Bay Path Community to envision, shape, and revitalize the academic vision for the college's future.
Effectively Manage Academic Programs: In collaboration with the Vice President Academic Affairs, the Dean will promote a culture of administrative effectiveness including the review of current academic policies and procedures and implementing data informed "best practices." Establish and implement measurable strategic goals for the School of Science and Health Sciences and lead assessment of goals and program outcomes.
Promote and Enhance Diversity, Equity, Inclusion, and Belonging: The Dean will actively work with Departments to promote, support, and implement diversity, equity, and inclusive strategies to enhance the academic and community experience of current and future Bay Path students, faculty, and staff.
Support Academic Programs and Pedagogies: The Dean will support existing innovative academic programs, delivery modalities, and pedagogies and develop new ones to ensure integrity and deepen the overall educational experience for all students. Engage in initiatives to ensure the creation, development, monitoring, an evaluation of sound, evidence-based curricula and high-quality instruction.
Support and Enhance Faculty and Staff Development: The Dean will lead efforts in recruiting, mentoring, evaluating, and developing diverse full-time faculty and staff in accordance with their professional goals. The Dean will also be responsible for effective college succession planning.
Increase Student Enrollment, Success, and Retention: Although well-managed and committed to balanced operating budgets, the university is tuition-driven with finite financial resources and escalating costs. Therefore, increasing enrollment at all levels through programmatic revisions, effective recruitment strategies, astute financial aid management and scholarship opportunities, and enhancing student success and retention rates are critical priorities for the next Dean.
Promote and Increase Experiential Learning Opportunities: The Dean will work to establish new experiential learning opportunities and expand existing ones for all students in order to further the overall educational experience and develop critical thinking and Mission-aligned leadership skills for students. This includes identifying new and sustainable partnerships capable of providing internships, career development, service learning, and other community-based learning opportunities for Bay Path students.
Enhance Development and Fundraising Activities: The Dean serves as the chief spokesperson to all external stakeholders including alumni and community partners. Working collaboratively with the Office of Advancement, the Dean will enhance and participate in alumni relations, and increase fundraising efforts for the college.
Other Functions:
Stewardship of college resources (fiscal, personnel, physical).
Participate in the development, refinement, and oversight of academic policies and procedures.
Ensure all programs remain compliant with state licensure and accreditation requirements.
Represent the School on appropriate external committees, boards, and constituencies.
Prepare reports and/or presentations for Board of Trustee meetings.
Assume campus wide responsibilities as requested (e.g. chair committees or coordinate cross-functional teams).
Serve University committees as requested.
Other duties as assigned
OTHER RESPONSIBILITIES:
Attend trainings as required.
Attend meetings and conferences as requested.
If you operate a University owned, leased or personal vehicle at any time while performing your duties, you must follow all policies and procedures outlined in the Operations Manual. Additionally, you must report any driving offense, on or off company time, which causes a loss, suspension, or any other change to your license status. You must report this change within one business day of the offense. You can report this change to the Human Resource Department or your direct supervisor. Failure to do so can lead to disciplinary action, up to and including terminations.
This list of essential job functions and other responsibilities is representative of those duties and responsibilities that are required of this position. However, the list is not to be considered as all-inclusive. A supervisor or director may assign other duties and/or other duties at alternate locations to meet mission requirements of the University and cooperation of all personnel is expected to carry out the mission.
Requirements:
Earned Ph.D., M.D. or equivalent education/experience in a discipline in the college and credentials appropriate to hold the rank of full professor.
Preferred five years of demonstrated administrative academic experience in higher education (dean, associate dean, program director, department chair, or equivalent).
A commitment to principles of diversity, equity, inclusion, and belonging.
A record of successful administrative leadership, including oversight of faculty, a record of successfully recruiting and retaining faculty and staff; ability to manage across disparate programs.
Experience with multiple learning modalities, including on ground, online, and hybrid formats.
Experience in data-informed decision making to guide program development, implementation, evaluation, and quality improvement.
Additional Information:
Commitment to Diversity, Equity, and Inclusion
Bay Path University is a diverse community devoted to proactively nurturing a campus-wide culture that promotes and ensures equity, respect, inclusion and safety for all members regardless of race, color, national origin, age, gender, religion, sexual orientation and gender identity, socio-economic background, or physical ability. We are one University that opens our hearts and minds to conversations, to learning and to creating a community that is welcoming of all. Regardless of position, it is expected that each employee will embrace this commitment and demonstrate an attitude of respect toward and acceptance of all members of our community.
 Application Instructions:
The search for Bay Path University's next Dean of Health Sciences is being assisted by Academic Search. Applications, nominations, and expressions of interest can be submitted in confidence to HealthSciencesDean@academicsearch.org. Review of applications will begin immediately. Applications will be accepted until the position is filled. Confidential discussions about this opportunity may be arranged by contacting senior consultant, Maria Thompson, who can be reached at maria.thompson@academicsearch.org.
Applicants for this position should consist of the following:
A substantive cover letter addressing the qualifications and expectations listed above
Resume / curriculum vitae
Full contact information for four (4) professional, work related references with a note indicating the nature of your working relationship with each. References will not be contacted without the explicit permission of the candidate.
Any other relevant information pertaining to this position and your candidacy.
Please apply online.  Faxes and emails will not be accepted.
Bay Path University is dedicated to building a culturally diverse and pluralistic faculty committed to teaching and learning in a multicultural environment and strongly encourages applications from minorities, women and all underrepresented backgrounds.  An Equal Opportunity Employer, Bay Path University is committed to fostering diversity in its student body, faculty, and staff.
Bay Path University is a smoke and tobacco-free community.
All offers of employment are contingent on satisfactory background checking.
In compliance with the Americans with Disabilities Act (ADA), if you have a disability and require a reasonable accommodation to apply for a position, please email us at HR@baypath.edu or call 413-565-1168.