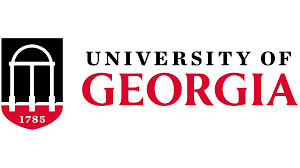 Professor and Department Head, Crop and Soil Sciences Department
Application deadline: August 1, 2022
The University of Georgia (UGA) invites applications and nominations for the position of Head of the Department of Crop and Soil Sciences (CRSS). The Department seeks a leader to provide vision, direction and leadership to a large and diverse department toward a strong and impactful reputation and rankingat the state, national and international levels.  The Head of Department (HoD) reports to the Dean of the College of Agricultural and Environmental Sciences and supervises 46 tenured/tenure track, 9 non-tenure track faculty and 6 administrative staff.  There are approximately 76 undergraduate and 89 graduate students enrolled in the department's programs.
The mission of the University of Georgia (UGA) College of Agricultural and Environmental Sciences (CAES) is to seek, verify and apply knowledge related to agriculture and the environment, and to disseminate this knowledge through student education and public outreach programs.  The University of Georgia, located in Athens, Georgia, is a Research I, land-grant institution in the University System of Georgia. Founded in 1785, the University of Georgia is the largest and most comprehensive educational institution in the state. More information about UGA and CAES can be found here.
Academic Search is assisting the University of Georgia in this search. Nominators, prospective candidates, and others with questions may write to UGACRSS@academicsearch.org. A confidential conversation about this opportunity can be arranged with senior consultant Maria Thompson at maria.thompson@academicsearch.org.  The preferred application date for the position in August 1, 2022 with  a desired start date of January, 2023.