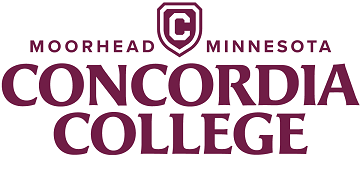 President
Application deadline: October 2, 2022
The Board of Regents of Concordia College invites applications and nominations for its 12th President. The Board seeks an accomplished, creative, and charismatic leader who will bring a keen understanding of the higher education environment and be transformational in setting an ambitious course for the future of the college.
Concordia College is a private liberal arts college rooted in the Lutheran tradition. It serves approximately 1,900 mostly undergraduate students, educating them to Learn, Work, and Lead with intention, using their talents for the well-being of the world. Through its three schools – arts and sciences, business, and health professions – Concordia offers BA, BM, and BSN degrees in more than 120 areas of study, including 13 preprofessional programs, in addition to graduate and continuing studies programs. The 120-acre campus is located in Moorhead, Minnesota, in the Fargo-Moorhead metropolitan area, a growing community of nearly 250,000 residents, recognized for its high quality of life, safety, low cost of living, and diversified economy. A second campus in northern Minnesota hosts the Concordia Language Villages, educating children, adults, families, educators, and military officials in fifteen languages.
The next President of Concordia has an exceptional opportunity to build upon institutional advancement initiatives and the goals of the Concordia Leads strategic plan as well as the college's considerable strength in mission, people, and location. The new President will establish priorities to grow Concordia's reputation and market; lead the development and successful implementation of an optimal enrollment plan; secure transformational philanthropic support; enthusiastically engage in partnership opportunities to diversify revenue and expand opportunities for Concordia's students; and seek new opportunities for growth and impact of the Concordia Language Villages. The President will be a Christian and demonstrate a deep understanding of and commitment to the values of the college and to Lutheran higher education.
For more information about the college and the position as well as the qualifications and qualities sought in the next President, please review the profile link above.
Academic Search is assisting Concordia College in the search. Prospective candidates may arrange a confidential conversation with a member of the search team – Sharon Herzberger, Jay Lemons, or Jennifer Kooken – by contacting ConcordiaPresident@academicsearch.org.
The position is open until filled, but only applications received by Sunday, October 2, 2022, can be assured full consideration. Applications must include a curriculum vitae; a substantive cover letter that addresses the expectations discussed in the leadership agenda; and contact information for five professional references who will not be contacted without the candidate's permission. Applications and nominations may be submitted in confidence to ConcordiaPresident@academicsearch.org.
Concordia College is an Equal Opportunity/Affirmative Action college. The college will not discriminate against or harass any employee or applicant for employment because of race, color, creed, sex, religion, national origin, age, veteran's status, disability, genetic information, sexual orientation, gender identity, marital status, familial status, public assistance status, membership or activity in a local human rights commission, or any other legally protected status.