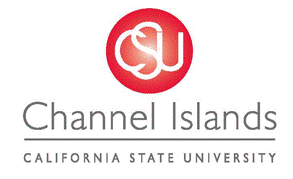 Director of Admissions & Recruitment
Application deadline: October 18, 2022
California State University Channel Islands (CSUCI) invites nominations and applications for the position of Director of Admissions & Recruitment. Founded in 2002, CSUCI is the newest campus in the 23-campus California State University System. The next Director will be expected to help lead the institution through its third decade, with responsibility for the leadership, oversight, and management of the Office of Admissions and Recruitment. As a key member of the Enrollment Management leadership team, the incumbent oversees the planning and implementation of all facets of the student recruitment and admissions process for stateside undergraduate students, including departmental personnel and operating budgets. The Director optimizes technology to support a strategic, outcomes-focused recruitment and admissions model and will be a key leader at a growing, public university.
California State University Channel Islands: With an operating budget of roughly $140 million, CSUCI enrolls approximately 6,943 students, including 239 graduate and post-baccalaureate students (Fall 2020). At full capacity, CSUCI is expected to eventually serve 15,000 full-time equivalent students. CSUCI offers 26 undergraduate majors, seven graduate degrees, and a number of credential and certificate programs. Students have access to highly engaging curricular and co-curricular learning experiences, with outstanding faculty and staff, small class sizes, innovative applications of instructional technologies in their in-person, online, and hybrid classes, and other high-impact learning practices including service learning, undergraduate research, and study abroad opportunities in 20 countries. CSUCI has earned national distinctions because of its faculty, work environment, community service, student/faculty research, and efforts to advance diversity, equity, and inclusion. The University has been recognized four times by The Chronicle of Higher Education as a "Great College to Work For." U.S News & World Report recently ranked CSUCI 41st for Regional Universities West, overall – and at 20th for Top Public Schools in that category and 17th for Social Mobility. CSUCI achieved the designation of Hispanic Serving Institution in 2009. In 2019, CSUCI was the first CSU campus and one of only nine institutions in the nation to receive the inaugural Seal of Excelencia, a prestigious, voluntary, and comprehensive certification granted by the Washington, D.C.-based organization, Excelencia in Education.
In keeping with the mission of the CSU system, CSUCI simultaneously provides a student-centered, world- class education while offering access to many groups traditionally excluded from higher education. Student demographics as of Spring 2022 include the following: Female (65.6%), Male (34.3%), Non-binary (0.1%); First Generation (61%); Low Income (51.1%); Hispanic/Latino(a) (56.6%); White (23.9%); Asian American (6.2%); African American (1.9%); Native American/Alaskan (0.1%); Native Hawaiian/Pacific Islander (0.3%); two or more ethnicities (3.8%); with 3.5% of students not reporting ethnicity.
CSUCI is located 4.5 miles south of the city of Camarillo in Ventura County, roughly 50 miles north of Los Angeles. As a regional campus in the CSU system, CSUCI serves all of Ventura County and the southern part of Santa Barbara County — a region that enjoys a rich mix of ethnic diversity. The local economy relies on six key industry sectors, including agriculture, manufacturing, construction, health services, professional/scientific/technical services, and leisure/hospitality.
The Director of Admissions & Recruitment: The Director of Admissions & Recruitment: Leads the development and execution of a comprehensive recruitment plan, addressing both undergraduate (First Time First Year and Transfer) populations, to meet the enrollment goals of the university; provides oversight and strategic guidance on the development of recruitment initiatives; manages staff workflow, work assignments, and the coordination of efforts between and among the various functions of the department necessary for the recruitment, admission, and enrollment of applicants to the university; develops a plan for enhancing and improving recruitment strategies to increase the public's awareness of the institution and its academic programs and nonacademic resources and services; maintains oversight of all outgoing departmental communication including surveys, documents, and promotional materials, revising and updating as necessary; collaborates with the university's Communication and Marketing team to improve and enhance admissions marketing and communication materials and campaigns; formulates, evaluates, and implements university admissions policies and procedures including but not limited to internal compliance, application processing, student communications, and the publication of related deadlines; collaborates with multiple academic departments including high demand programs, Graduate/Credential, and Self-Support programs, to ensure program admissions comply with university admission processes/procedures; participates in the organization's strategic and budget planning processes and ensures that areas of responsibility remain within the annual budget of approximately $1.2M; and takes an active role in helping to embed the values of diversity, equity, and inclusion in all aspects of university work, in every division, and participate at least once annually in professional and/or leadership development opportunities that will contribute to campus efforts to advance racial and social justice in and through education at CSUCI and beyond.
The Director reports to the Associate Vice President for Enrollment Management and works closely with the Enrollment Management Leadership Team and other campus and community stakeholders. The Director directly supervises the Associate Director of Admissions and Recruitment and Senior Coordinator of Admissions & Recruitment Student Communications in a department of full-time employees and student assistants. The Director fosters and maintains close working relationships with many campus constituencies, including faculty, administrators, Extended Education, Marketing and Communication, Institutional Research, Student Affairs, and others.
A Master's degree and a minimum of 5 years of progressive experience in enrollment services including supervisory and management experience is required.
More information, including an institutional profile with full lists of responsibilities and characteristics of the ideal candidate, is available at the link above.
How to Apply
The University is being assisted by Academic Search. Applications should consist of a substantive letter of interest, a resume, and a list of five professional references with full contact information. No references will be contacted without the explicit permission of the candidate. Applications, nominations, and expressions of interest can be submitted electronically, and in confidence, to:
CSUCIAdmissions@academicsearch.org
The position is open until filled, but only applications received by Tuesday, October 18, 2022, can be assured full consideration. Confidential discussions about this opportunity may be arranged by contacting consultants Ann Hasselmo and Chris Butler.
California State University Channel Islands is an Affirmative Action/Equal Opportunity Employer.
We consider qualified applicants for employment without regard to race, religion, color, national origin, ancestry, age, sex, gender, gender identity, gender expression, sexual orientation, genetic information, medical condition, disability, marital status or protected veteran status.