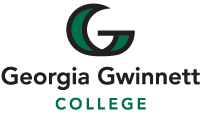 Dean of Library Services
Application deadline: September 12, 2022
Georgia Gwinnett College seeks a new Dean of Library Services to bring a forward-looking strategic vision to the management of the Daniel J. Kaufman Library & Learning Center. The successful candidate will be an experienced leader with a knowledge of current trends in academic libraries. The Dean will direct a strategic planning process that positions the library for the future.
About the College
Founded in 2005, Georgia Gwinnett College (GGC) is one of 26 institutions within the University System of Georgia (USG). GGC is a 21st century liberal arts institution accredited by the Southern Association of Colleges and Schools Commission on Colleges. Serving 11,000 students, GGC's innovative practices, caring culture, and extremely affordable tuition are changing the game in higher education and changing the future for students at all levels, of all ages, and from all walks of life.
About the Position
Reporting to the Senior Vice President for Academic and Student Affairs/Provost, the Dean of Library Services is responsible for the administration of the Daniel J. Kaufman Library & Learning Center. Chief among this position's responsibilities is the provision of leadership and vision in the execution of the Library's development to expand access and enhance learning in support of GGC's Mission. The successful candidate for this position must meet the following minimum qualifications: Master's Degree in Library or Information Science and a minimum of 7-10 years academic library experience in increasingly responsible positions, including experience at the senior level of library administration.
The Kaufman Library and Learning Center serves as a learning, research, and support services hub that is a vital part of the GGC student experience. The contemporary space houses two computer instruction labs, a student success advising center, a full-service Starbucks café, a center for teaching excellence, and a wide range of study and collaboration spaces. The Dean is responsible for planning, organizing, coordinating, and supervising the Library's operations including its personnel, equipment, material resources, technologies, facilities and space. The new Dean will be charged with developing a strategic plan that outlines key priorities for the library budget and staffing. This is a faculty ranked position.
For more information about the College, the position, and the application procedures, please visit: https://academicsearch.org/wp-content/uploads/formidable/8/GGCLibraryDean.pdf
Application Procedures
Nominations and applications should be sent to GGCLibraryDean@academicsearch.org. Only applications received by September 12, 2022 can be assured full consideration. Assisting Georgia Gwinnett College with this search is Dr. Mahauganee Shaw (mshaw@academicsearch.org), Senior Consultant. Nominators and prospective applicants may reach out directly, via email or by calling 202-332-4049, to arrange a confidential discussion about this opportunity.
Hiring is contingent upon eligibility to work in the United States and proof of eligibility will be contemporaneously required upon acceptance of an employment offer. Any resulting employment offers are contingent upon successful completion of a background investigation and credit check if applicable to the position, as determined by Georgia Gwinnett College in its sole discretion. Georgia Gwinnett College, a unit of the University System of Georgia, is an Affirmative Action/Equal Opportunity employer