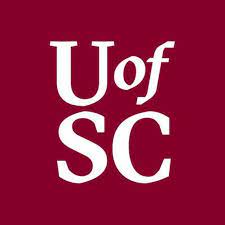 Director of the School of Information Science
Application deadline: October 3, 2022
The University of South Carolina invites applications and nominations for the position of Director of the School of Information Science. The director reports directly to the dean of the College of Information and Communications.
The University of South Carolina (UofSC), located in the capital city of Columbia, is a Carnegie Tier I Research Institution and is the flagship institution of the University of South Carolina System. The university system includes 16 colleges and schools.
 The School of Information Science is part of the College of Information and Communications, which also includes the School of Journalism and Mass Communications. The College is one of only a few universities to combine its communications and information science programs, two rapidly evolving – and converging – fields united by a shared belief that information accessibility and integrity is the cornerstone of a strong democracy. New assets available to faculty and students in both schools include a social media insights lab and a biometric and UX lab—both are designed to study issues related to data, media and their impact on society. See Blueprint for Academic Excellence College of Information and Communications AY2021-2022 for a detailed report on major accomplishments, challenges and opportunities.
The School of Information Science has long been a highly regarded professional program for librarians and media specialists, It has added undergraduate and doctoral programs and is recognized as a leader in distributed learning with classes on campus and online across the state and across the country. It is a literacy champion through its engagement with the multiple community groups. reaching children and schools across the state. Fully accredited by the American Library Association (ALA) and approved by the CAEP, the School offers a Bachelor of Science degree in Information Science,  a Masters and Ph.D. program in Library and Information Science, and multiple post graduate programs.  The school also offers a Specialist in Library and Information Science degree. It has a faculty of 16 and a staff of 5. Faculty are active in leading associations and conferences in the field, and engage internationally in research, teaching and service.
The Director of the School of Information Science will demonstrate a spirit of innovation and  be open to input about the future of the college and provide avenues for faculty and staff to participate in its planning and shared governance; have a commitment to the recruitment and retention of a diverse group of faculty and students and to diversity in all aspects of the university; and will play a major leadership role in developing strong academic and research programs that enhance the school's quality and reputation. The director will have a record of university teaching, scholarly and creative activity that satisfies eligibility of appointment to the rank of tenured full professor in an academic program in the college.
This search is assisted by Academic Search. For a full list of qualifications and for application instructions, as well as more detail on the School, the College, and the University, see the full position profile at
Nominations and applications should be sent to UofSCDIS@academicsearch.org.  Nominators and prospective applicants may also reach out directly to Senior Consultant Cynthia M. Patterson at cynthia.patterson@academicsearch.org to arrange a confidential discussion about this opportunity.
The position is open until filled but only applications received by October 3, 2022, can be assured full consideration.
The University of South Carolina does not discriminate in educational or employment opportunities on the basis of race, sex, gender, gender identity, transgender status, age, color, religion, national origin, disability, sexual orientation, genetics, protected veteran status, pregnancy, childbirth, or related medical conditions.