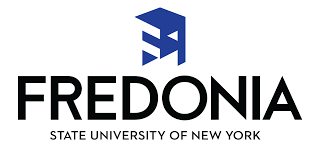 Dean of the School of Music
Application deadline: October 31, 2022
The State University of New York at Fredonia seeks a Dean for its nationally renowned School of Music.  This position offers an exciting opportunity to join the academic leadership team being established by the new Executive Vice President and Provost. The start date is negotiable, but ideally the Dean will begin by January 2023.
SUNY Fredonia is a comprehensive, selective, public, residential, liberal arts university located in beautiful Western New York, just minutes from Lake Erie. It is in the midst of a transformation, with a focus on self-examination and reimagination.  Therefore, the Dean of the School of Music will help the institution navigate the shifting landscape of higher education and chart new territory by exploring new ideas and approaches.
Reporting to the Executive Vice President and Provost for Academic Affairs, the Dean of the School of Music is a member of the Dean's Council who works collaboratively with the Dean of the College of Liberal Arts and Sciences, the Dean of the College of Education, and the Dean for the School of Business, as well as other members of the Provost's Council.
With more than 500 undergraduate and graduate students, the School of Music is one of the University's leading programs with an international reputation, Grammy award-winning faculty and alumni, dedication to recruiting, and one of the highest retention rates on campus. The School of Music's array of NASM-accredited programs includes undergraduate degrees in Music Education, Performance, Music Therapy, Sound Recording Technology, Composition, and a B.A. degree with specializations in Jazz, Music History, Entrepreneurship, and Music Technology. Graduate degrees are offered in Music Education, Performance, Music Therapy, and Composition. Over 400 publicly attended events are presented each year, most of them live-streamed.
The Fredonia School of Music is the preeminent music program in the SUNY system, and one of the best places to enter professional music training. Its reputation is built on a long history of excellence, consistency, trust, and innovation. Class sizes are kept small, and all students get to work with the accomplished and dedicated faculty.  This same faculty is involved in the community, helping to make Western New York one of New York's cultural havens.
Among the requirements for the Dean are an earned terminal degree from an accredited institution or professional equivalency in an area within the School of Music; leadership and administrative experience in higher education at the chair level (or equivalent) or higher; a record of teaching and scholarship appropriate for the appointment to tenured professor in a discipline within the School of Music; and experience in modeling strategies to support inclusive practices, increase diversity, and empower students, faculty, and staff.  For other required and preferred qualifications, see the full profile at this site.
Fredonia is partnering with Academic Search in recruitment for this position.  Complete applications received by October 31, 2022 will be given full consideration.
Applications, nominations, and expressions of interest must be submitted electronically, in confidence, to FredoniaMusicDean@academicsearch.org.
Confidential nominations should provide the name, title, institution, and contact information (email address and phone) of a person whom Academic Search should contact.
Confidential discussions about this opportunity are welcome: prospective candidates and nominators may email the Senior Consultants Dr. Maria Thompson (maria.thompson@academicsearch.org) or Dr. Cynthia M. Patterson (Cynthia.patterson@academicsearch.org).
An Affirmative Action, Equal Opportunity Employer, Fredonia provides for, and promotes, equal opportunity employment, compensation, and other terms and conditions of employment, without discrimination. Pursuant to University policy, the University is committed to fostering a diverse community of outstanding faculty, staff, and students, as well as ensuring equal educational opportunity, employment, and access to services, programs, and activities, without regard to an individual's race, color, national origin, religion, creed, age, disability, sex, gender identity, sexual orientation, familial status, pregnancy, predisposing genetic characteristics, military status, or domestic violence victim status. Employees, students, applicants or other members of the University community (including but not limited to vendors, visitors, and guests) may not be subjected to harassment that is prohibited by law, or treated adversely or retaliated against based upon a protected characteristic