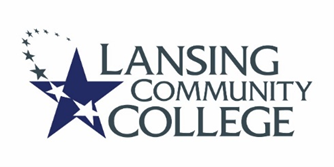 Executive Director of Human Resources
Application deadline: May 12, 2023
Lansing Community College (LCC) invites applications and nominations for the position of Executive Director of Human Resources. Reporting to the Senior Vice President for Business Operations, Dr. Seleana Samuel, the next Executive Director of Human Resources will be a seasoned HR professional who is ready to lead in a complex, dynamic, changing work environment.
Lansing Community College (LCC) is a national leader and one of the largest community colleges in Michigan, serving more than 17,700 students each year. It offers more than 200 associate degree and certificate programs, in addition to career and workforce development and personal enrichment options. The College was founded in 1957 and has since grown from its flagship campus in downtown Lansing to include locations in Delta Township, East Lansing, Mason, and Livingston County. LCC is consistently named one of Michigan's best community colleges, and students enjoy unsurpassed instruction, beautiful facilities, cutting-edge technology, and comprehensive support services to help them succeed.
The Executive Director of Human Resources leads and directs administration of the full range of human resource management functions, providing excellent customer service throughout the employment life cycle, including recruiting, onboarding, hiring, employment, benefits, compensation, labor and employee relations, performance management, organizational and professional development and training, Title IX compliance, and HR information systems.
Academic Search is assisting Lansing Community College in this search. For full details about the position—including application requirements and steps—please see the position profile.
For full consideration by the search committee, applications should be submitted by May 12, 2023.
Dr. Ginny Horvath, Academic Search Senior Consultant, is glad to speak with potential candidates. By clicking on this link, you can access her calendar and schedule a Zoom session to discuss the position.