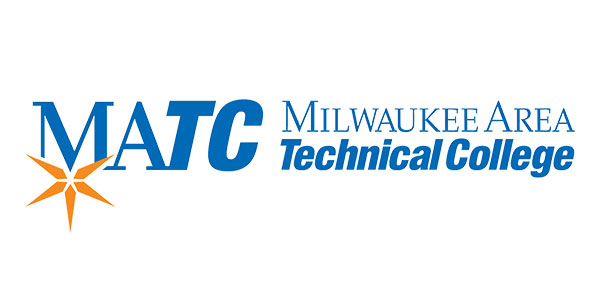 Vice President for Enrollment and Retention
Application deadline: June 16, 2023
Milwaukee Area Technical College (MATC) invites nominations and applications for the position of Vice President for Enrollment and Retention. The College seeks a strategic, innovative and passionate leader to enable student success for all MATC students.
Under the direction of the Executive Vice President, Student Success, the Vice President for Enrollment and Retention (VPER) supports the mission, goals, and vision of MATC by providing leadership for enrollment and retention. The VPER will provide a strategic vision in support of comprehensive and integrated student services systems to enhance student success – admission, student engagement, and persistence to graduation, including strategic direction for the offices of admissions, financial aid, career services, registration and records, student judicial affairs, libraries and student academic support services, student resources, retention services, course scheduling, testing, advising, athletics, student life, and Promise and other MATC foundation scholarship programs. Additionally, the VPER will provide innovative and effective leadership and accountability in the development and management of initiatives that focus on strategies and programs to increase enrollment, improve retention and completion rates, foster a positive student experience, and improve efficiency in operations and service delivery for a diverse student population. The VPER also ensures the delivery of excellent customer service, supervises, evaluates and coordinates training and other educational experiences as needed for assigned staff and serves as a champion for diversity, equity, inclusion, and multiculturalism as well as innovation, collaboration, legal compliance, and data analysis.
APPLICATIONS AND NOMINATIONS
The search is being assisted by Academic Search. For additional information about this opportunity, please review the position profile, which includes a full list of minimum and desired characteristics for the Vice President for Enrollment and Retention.
Confidential discussions about this opportunity may be arranged with the senior consultant for the search, Dr. Shirley Robinson Pippins. Appointments with Dr. Pippins can be scheduled by contacting Dr. Christy Scott at Christy.Scott@academicsearch.org.  Applications, nominations, and expressions of interest can be submitted electronically, and in confidence, to: MATCVPER@academicsearch.org. The position is open until filled, but only applications received by June 16, 2023 can be assured full consideration.
Applications should consist of:
a detailed letter of interest;
a complete curriculum vitae (CV);
the names and contact information (phone and email) of five professional references, none of whom will be contacted without prior notification to the candidate.
EEO Statement
Milwaukee Area Technical College will not discriminate against any employee, applicant for employment, student, or applicant for admission on the basis of race, color, national origin, ancestry, sex, sexual orientation, creed, religion, political affiliation, marital status, parental status, pregnancy, disability, age, membership in any reserve component of the armed forces, union affiliation, arrest and conviction record, or any other protected category under applicable local, state or federal law.  Milwaukee Area Technical College is an Equal Opportunity/Access Educator/Employer operating under an Affirmative Action Plan. Reasonable accommodations will be provided for qualified individuals with disabilities. If you have a disability and need special accommodation for the application process, please contact our office at 414-297-6529 (Wisconsin Relay System: 711)  or email jobs@matc.edu. Women, veterans, and minorities are encouraged to apply.