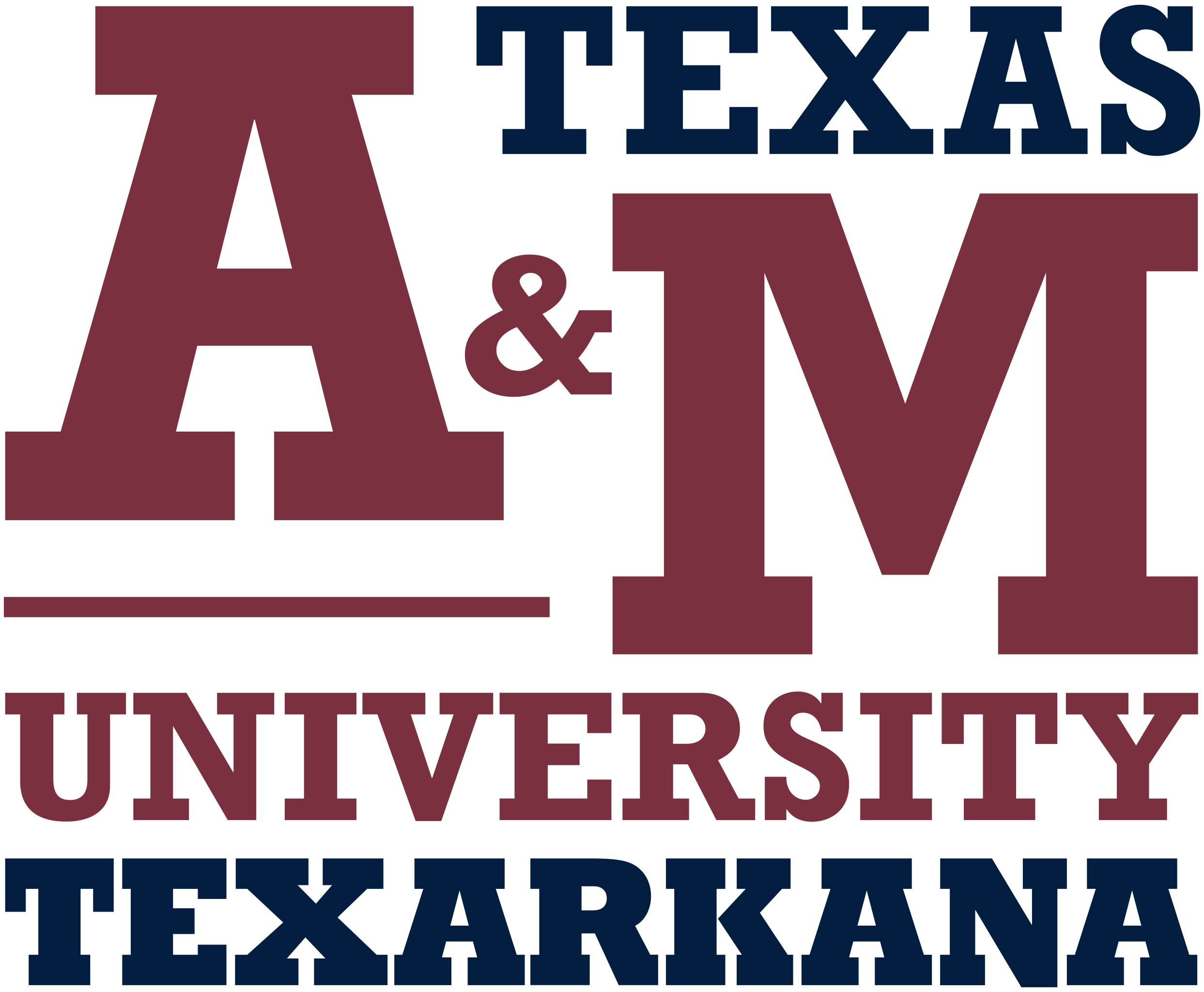 Dean of the College of Business, Engineering, and Technology
Application deadline: September 18, 2023
Texas A&M University-Texarkana (A&M-Texarkana) invites applications and nominations for the position of Dean of the College of Business, Engineering, and Technology.
A&M-Texarkana is a member of the Texas A&M University System, one of the largest and most distinguished higher education systems in the nation. A&M-Texarkana is a growing university in Texarkana, Texas, a border city that lies on the Texas and Arkansas state line. Founded 50 years ago as an upper division institution co-located with the region's community college, in 2010 A&M-Texarkana expanded to admit lower division students and moved to a beautiful 375-acre campus near Bringle Lake, north of Texarkana. The mission of A&M-Texarkana is to provide students with academically challenging, engaging, and rewarding educational experiences through quality teaching, scholarship, student support services, co-curricular programming, research, and service. A&M-Texarkana enrolls a diverse student population of over 1,900 undergraduate and 300 graduate students. The faculty is comprised of 96 full-time positions, 64 of which are tenured/tenure-track. Degree programs are offered in two academic colleges: the College of Arts, Sciences, and Education (CASE) and the College of Business, Engineering, and Technology (CBET). The institution's annual operating budget is approximately $52 million.
The College of Business, Engineering, and Technology includes undergraduate and graduate degrees in accounting, business administration, electrical engineering, computer science, mathematics, and mechanical engineering. The mission of the College is to provide students, especially those in the in the Northeast Texas region, a high-value education with an emphasis on the fundamentals of the disciplines. The College is dedicated to providing a learning environment that engages students, faculty, and community stakeholders for regional advancement. This mission is achieved through a faculty that is committed to teaching excellence, dedicated to pedagogical and applied research, and engaged in an impactful way with all stakeholders.
The Dean of the College of Business, Engineering, and Technology provides effective leadership and management in the development, delivery, assessment, and promotion of educational programs within CBET and establishes and maintains a strong, mutually beneficial relationship with the local business community. The Dean's responsibilities include oversight of academic and administrative programs, including development and implementation of strategic plans; effective allocation of resources (budgets, staff, and equipment); and operational success. The Dean reports to the Provost and Vice President for Academic Affairs.
Minimum Qualifications
An earned Doctorate in a discipline within the College from a regionally accredited institution of higher education
An academic record that satisfies appointment eligibility to the rank of tenured associate or full professor in an academic program in the College
A significant and progressive record of higher education teaching and leadership experience appropriate for service in this role
Preferred Qualifications
Experience in small-to-midsize colleges or regional universities
Successful experience with new program development
Experience with successful accreditation
Experience in planning and budgetary management
Successful record of fundraising or an interest and willingness to fundraise on behalf of the College
Record of successful community involvement and partnership
More information, including an institutional profile with a full list of essential duties and responsibilities, is available at the profile link above.
How to Apply: Applications should consist of a substantial letter of interest, a CV, and a list of five professional references with full contact information and a note indicating the nature of your working relationship with each. No references will be contacted without the explicit permission of the candidate. Applications, nominations, and expressions of interest can be submitted electronically, and in confidence, to:
TAMUTDeanCBET@academicsearch.org
The position is open until filled but only applications received by Monday, September 18, 2023, can be assured full consideration. The University is being assisted by Academic Search. Confidential discussions about this opportunity may be arranged by contacting consultants Ann Hasselmo at Ann.Hasselmo@academicsearch.org and Chris Butler at Chris.Butler@academicsearch.org. Further information about Texas A&M University-Texarkana is available at https://tamut.edu/.
All positions are security sensitive. Applicants are subject to a criminal history investigation, and employment is contingent upon the institution's verification of credentials and/or other information required by the institution's procedures, including the completion of the criminal history check.
Equal Opportunity/Affirmative Action/Veterans/Disability Employer committed to diversity.