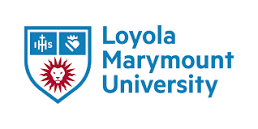 Dean of the Bellarmine College of Liberal Arts
Application deadline: August 31, 2023
Loyola Marymount University seeks a world-class Dean to serve the Bellarmine College of Liberal Arts (BCLA) and the broader LMU community. The new Dean will enhance the excellence of the College in a manner consistent with LMU's distinctive Jesuit/Marymount Catholic mission of academic excellence in a diverse and inclusive setting. BCLA's Dean demonstrates commitment to the liberal arts, academic and student development excellence, global vision and imagination, creativity and innovation, diversity and cultural competency, and faith and justice.
Founded in 1911, LMU is embedded in the intellectual and cultural fabric of Los Angeles, the world's creative capital, where the arts, entertainment, technology, business, and entrepreneurship flourish, and where diverse religions, races, and languages interconnect. LMU, an R2 institution in the Carnegie classifications, has a highly esteemed faculty of globally recognized scholars, including Nobel and Pulitzer Prize winners, Fulbright scholars, and accomplished academic leaders. LMU has an average student-to-faculty ratio of 11:1 and has been recognized internationally as among the nation's best for its programs, curricula, and student life. LMU ranks No. 77 among national universities on U.S. News & World Report's annual list, and the Wall Street Journal ranked LMU among the top 15 percent of all U.S. colleges and universities in their World University Rankings in 2022. LMU delivers an exceptional learning experience to its roughly 10,000 students and enrolls an academically ambitious, multicultural, and socioeconomically diverse student body.
As the chief academic and executive officer of the BCLA, the Dean is responsible for the vitality and administration of all programs and activities within the College. The Dean, as senior academic administrator, is a member of the Dean's Council and reports directly to the Executive Vice President and Provost. In consultation with the faculty, the Dean ensures that educational programs are exceptional in quality and designed to meet the needs of the University's diverse student population. The Dean also promotes high standards in teaching and scholarship. The Dean is responsible for donor development and fundraising for the College and represents the College to internal and external constituencies. Reporting to the Dean are the Associate Dean for Faculty Affairs and Graduate Education, Associate Dean for Undergraduate Education, Associate Dean for Faculty Development and Diversity, Equity and Inclusion, and Assistant Dean of Student Services. The Dean oversees the annual budget of $31.5M and reviews the annual budgets of the departments and programs. Providing overall leadership for the College, the Dean is collegial and welcoming to students, faculty, staff, fellow deans and administrators, alumni, donors, and community leaders.
Additional information about this exceptional opportunity, including an institutional profile with a full list of duties and responsibilities, is available in the profile link above.
Academic Search is assisting Loyola Marymount University in this search. All inquiries, nominations, and applications will be held in strict confidence. To learn more about this opportunity, potential applicants are welcome to schedule a conversation with the Senior Consultant for this search — Dr. Linda McMillin (linda.mcmillin@academicsearch.org).
Although nominations are not required to be considered for this position, leaders who know of outstanding candidates are welcome to submit confidential nominations by sending an email to LMUDeanLA@academicsearch.org. Be sure to include the nominee's full name, position, institution/organization, and email address. Academic Search will notify people of their nomination, provide details about the position, and encourage them to apply.
How to Apply
Applicants should send these separate documents (in PDF format) to: LMUDeanLA@academicsearch.org by Aug. 31, 2023.
A detailed cover letter, addressed to the Search Committee, expressing your interest in this position and addressing how you meet the qualifications as outlined in the profile;
A current resume/curriculum vitae; and
A list of five professional references, including names, titles, organizations, phone numbers, and email addresses, noting your relationship with each reference.
References will not be contacted until later in the search process and only with the candidate's permission. A background check (including identity, degree verification, and criminal records check) must be completed satisfactorily before any candidate can be offered this position. The next Dean is expected to start in summer 2024. The expected annual (12-month) salary range for this position is $250,000 – $285,000, commensurate with qualifications and experience.