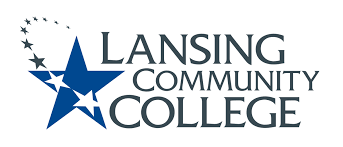 Chief Diversity Officer
Application deadline: September 5, 2023
Lansing Community College (LCC) invites applications and nominations for the position of Chief Diversity Officer. Reporting to President Steve Robinson and serving as a member of the President's Cabinet, the next Chief Diversity Officer will model being a champion for belonging, inclusion, and advocacy. LCC seeks an experienced, strategic, committed leader who can provide insight and perspective in overseeing important initiatives at the College.
The Chief Diversity Officer serves as the strategic leader and advisor to the President on all matters related to diversity, equity, and inclusion, championing the importance of programs and a campus culture that is diverse and inclusive. The next Chief Diversity Officer will proactively recommend and participate in the implementation of strategies to diversify, improve, and increase global and cultural competence within the campus community.
Lansing Community College (LCC) is a national leader and one of the largest community colleges in Michigan, serving more than 17,700 students each year. It offers more than 200 associate degree and certificate programs, in addition to career and workforce development and personal enrichment options. The College was founded in 1957 and has since grown from its flagship campus in downtown Lansing to include locations in Delta Township, East Lansing, Mason, and Livingston County. LCC is consistently named one of Michigan's best community colleges, and students enjoy unsurpassed instruction, beautiful facilities, cutting-edge technology, and comprehensive support services to help them succeed.
The current Strategic Plan 2021-2024 includes several focus areas that will rely in part on the dedicated work of the Chief Diversity Office to foster an inclusive, equitable, and fulfilling environment for students, faculty, and staff. The next Chief Diversity Officer is expected to lead in a culture that has the will and structure to support diversity, belonging, inclusion, and social justice. As explained in the website introduction to the Equity Action Plan, such commitments have been part of the legacy of LCC since its founding.
The next Chief Diversity Officer is expected to begin work by January 2024. The expected annual starting salary for this full-time (12-month) administrative position at the LCC Downtown Campus is $135,000 – $150,000, depending on qualifications and experience.
Academic Search is assisting Lansing Community College in this search. For full details about the position—including expected core competencies, degree and experience requirements, and steps in applying—please see the position profile. For full consideration by the search committee, applications should be submitted by September 5, 2023.
Dr. Ginny Horvath, Academic Search Senior Consultant, is glad to speak with potential candidates. By clicking on this link, you can access her calendar and schedule a Zoom session to discuss the position. For nominations and other questions, please send an email to LansingCDO@academicsearch.org.
Lansing Community College is an equal-opportunity educational institution/employer. Lansing Community College programs and activities are open for all persons regardless of race, color, sex, age, religion, national origin, creed, ancestry, height, weight, sexual orientation, gender identity, gender expression, disability, familial status, marital status, military status, veteran's status or other status as protected by law, or genetic information.
Applicants who need assistance at any point throughout the hiring process can contact our HR Employment office at 517-483-1870 or hr-employment@lcc.edu. In accordance with the Americans with Disabilities Act (ADA), applicants with disabilities may request an accommodation by contacting the same number indicated above.