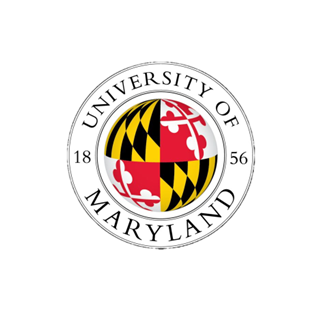 Associate Provost for Community Engagement
Application deadline: November 1, 2023
The University of Maryland (UMD) invites nominations and applications for the position of Associate Provost for Community Engagement. The University seeks a strategic, collaborative, and dynamic individual to lead in developing a vision and crafting a mission for a new Center for Community Engagement in the Office of the Senior Vice President and Provost. The University of Maryland's strategic plan, Fearlessly Forward: In Pursuit of Excellence and Impact for the Common Good, boldly commits the University to reimagine learning, take on humanity's grand challenges, invest in our people and communities, and partner to advance the public good.
The University of Maryland has a long tradition of excellence in community engagement consistent with our mission as a land-grant 21st century research university. Strategically located just a few miles from the nation's capital and with a deep commitment to enhancing the economy, education outcomes, social justice, quality of life and civic engagement of our neighbors and neighborhoods, the UMD will invest in leadership and infrastructure to connect, support, anchor, leverage and amplify our community engaged teaching, engaged research, and partnerships.
As leader of the Center for Community Engagement and a member of the Provost's Senior Staff, the Associate Provost will provide strategic vision for UMD community engagement, ensuring community engagement is woven into the very fabric, values, and identity of the institution, working with an advisory board of engaged leaders, faculty, staff, and students. Central among these efforts will be amplifying and supporting community-engaged research, and community-engaged teaching and learning. The Associate Provost will oversee and lead an office staff that provides training, development and logistical support for faculty integrating service-learning and civic engagement into their courses and academic programs. The Center for Community Engagement, under the Associate Provost's leadership, will work to integrate community engagement into reward and recognition systems, ensure coordination and communications about community engagement campus-wide, and through external relations, develop and support strategic partnerships in the City of College Park, Riverdale, Lakeland, Hyattsville, Langley Park, and Adelphi communities as well as through state, national and global partnerships.
Academic Search is assisting the UMD in this search. For more information about the position, institution, qualifications, and application process/required materials, please download the full position profile from the Academic Search website. The application deadline for full consideration is Wednesday, November 1, 2023. Review of applications will continue until the search is completed, with an anticipated conclusion in early December.
Nominators and potential candidates may arrange a confidential conversation about this exciting opportunity with one of the two Senior Consultants leading the search: Cynthia M. Patterson or Maria Thompson. Applications and nominations may be sent to UMD-APCE@academicsearch.org. When submitting a nomination, please send the nominee's full name, title, position, and email address.
The University of Maryland, College Park, an equal opportunity/affirmative action employer, complies with all applicable federal and state laws and regulations regarding nondiscrimination and affirmative action; all qualified applicants will receive consideration for employment. The University is committed to a policy of equal opportunity for all persons and does not discriminate on the basis of race, color, religion, sex, national origin, physical or mental disability, protected veteran status, age, gender identity or expression, sexual orientation, creed, marital status, political affiliation, personal appearance, or on the basis of rights secured by the First Amendment, in all aspects of employment, educational programs and activities, and admissions. Women, minorities, LGBTQ+, veterans, and people with disabilities are encouraged to apply.