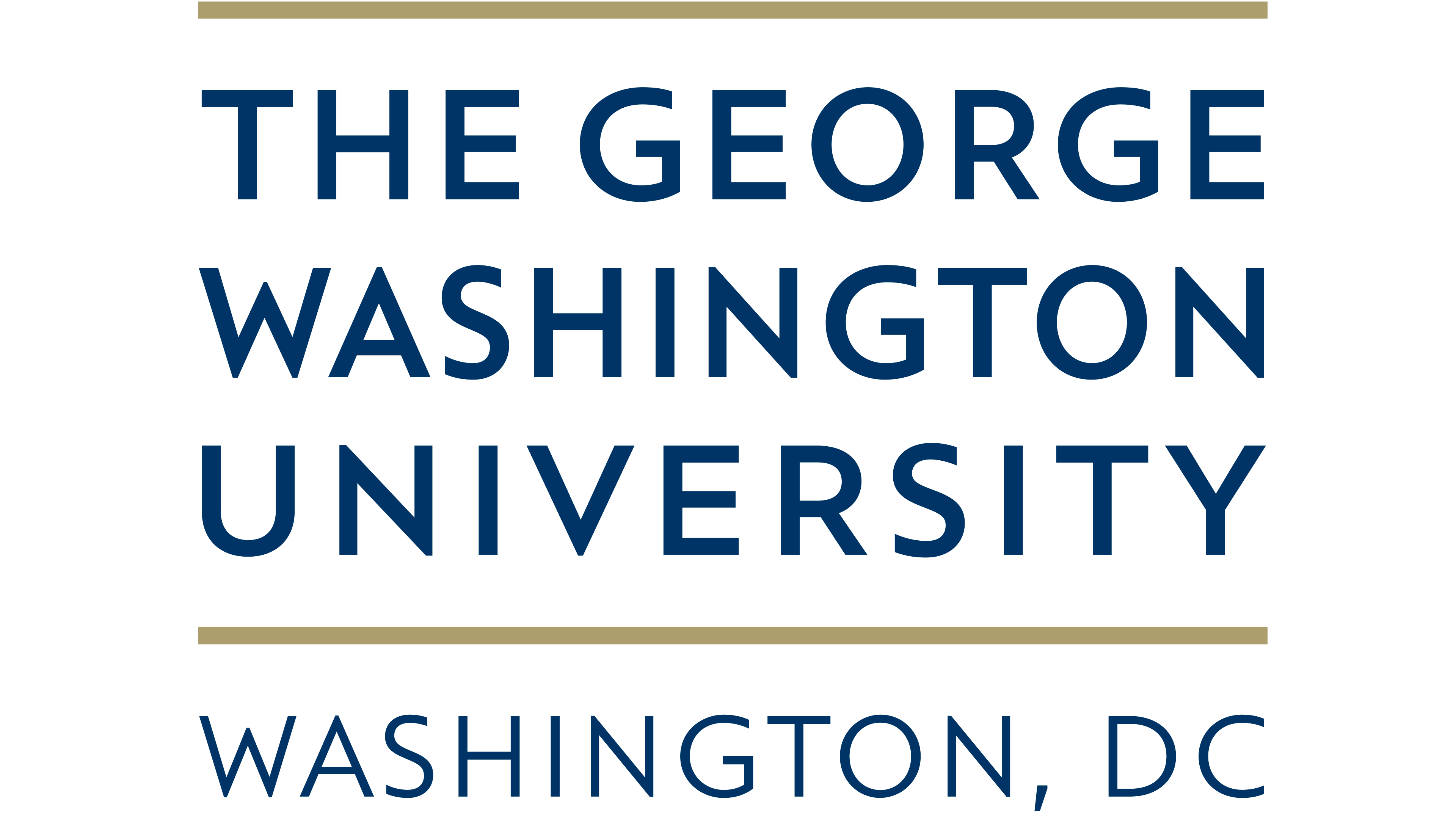 Associate General Counsel
Application deadline: Open until filled
The George Washington University (GW) is seeking an Associate General Counsel to join the team of lawyers in its Office of the Vice President and General Counsel (OGC). The successful candidate will be expected to provide legal advice on a wide range of legal matters, with a primary focus on matters impacting students and the student experience, including Title IX and other forms of discrimination, student academic and nonacademic misconduct, student privacy, student/Greek organizations, Clery Act and campus safety, and disability/accessibility of educational programs and facilities. The Associate General Counsel will report to the Vice President and General Counsel.
The Associate General Counsel will be expected to regularly counsel university administrators, respond to external administrative complaints (e.g., OCR), conduct internal investigations, manage litigation relating to students, review and revise institutional policies, serve and advise task forces and university committees, provide training on compliance with applicable federal, state and local laws, and assist on other legal matters, including employment, athletics, and contracts.
The Associate General Counsel position works closely and collaboratively with skilled professionals in a variety of fields to address the many complex and novel issues that confront a comprehensive, global research institution located in the heart of the nation's capital. The position will have both supervised and independent responsibility for providing legal advice to university administrators and will work directly with outside counsel. The Associate General Counsel may also perform other duties as assigned for the successful operation of the OGC.
Minimum Qualifications
Qualified candidates will hold a law degree (JD) from an accredited institution and have at least five (5) years' experience as a practicing attorney, with 7-10 years preferred.
Additional Required Licenses
The successful candidate will be a member of the District of Columbia Bar or eligible for admission within six (6) months.
Desired Qualifications
The successful candidate should have at least three (3) years or more of directly relevant legal experience, preferably in-house at an academic institution, or a mix of in-house, law firm, or government agency, with a demonstrated focus on issues relating to the student experience, including Title IX. The successful candidate will be an independent self-starter with the expertise and ambition to be part of the Office of the General Counsel to provide legal support for GW. This position will provide legal advice to the university's Division for Student Affairs and other offices relating to the student experience. The successful candidate will also contribute to the GW Office of General Counsel's team environment, demonstrating a willingness to handle a wide variety of legal issues and learn new and developing areas of law that impact GW business. The successful candidate will also have a strong academic record, excellent analytical, writing, and communication skills, be proficient in computer and internet applications and programs, and have the ability to retain perspective and a sense of humor.
Applications and Nominations
GW has retained Academic Search to assist with this search. Confidential discussions about this opportunity may be arranged by contacting Bill Howard at bill.howard@academicsearch.org or Deborah Howard at deborah.howard@academicsearch.org. Applications (consisting of a cover letter and CV) may be submitted to GWAssociateGC@academicsearch.org, and they will be actively reviewed on a rolling basis as submitted until the position is filled. To submit a nomination, please send the nominee's name, title, institution/organization, and email address to GWAssociateGC@academicsearch.org.
The George Washington University is an Equal Employment Opportunity/Affirmative Action employer that does not unlawfully discriminate in any of its programs or activities on the basis of race, color, religion, sex, national origin, age, disability, veteran status, sexual orientation, gender identity or expression, or on any other basis prohibited by applicable law.