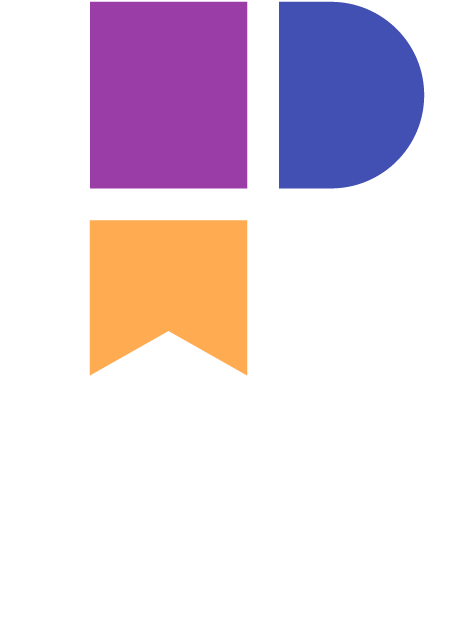 Vice President of Academic Affairs and Dean
Application deadline: January 25, 2024
Phillips Theological Seminary invites applications and nominations for the position of Vice President of Academic Affairs and Dean.
Phillips Theological Seminary is a graduate seminary, affiliated with the Christian Church (Disciples of Christ), dedicated to learning the way of Jesus in order to cultivate vital congregations, communities, conversations, and the public good. At its core, Phillips is a community of teachers and learners seeking to be faithful to God through disciplined, reasoned and reflective study of the biblical witnesses, religious tradition, and human experience. The seminary's primary purpose is to serve the church's need for educated leaders – ordained and lay. Located in Tulsa, Oklahoma, Phillips offers a unique brand of theological education in this region of the country – welcoming all denominations. Phillips also welcomes students who are not pursuing ministerial degrees, but who want to explore and deepen their faith by taking specific courses.
With a reputation as a caring community, Phillips prioritizes hospitality for students. In 2019 the Association of Theological Schools recognized Phillips's "exemplary attention to student-focused education and student services," noting the satisfaction of alumni/ae and students in their experiences at Phillips. Phillips has 25 trustees, 110 current students seeking graduate credit, 42 students who have recently taken courses for personal enrichment, approximately 1,700 living alumni, about 800 individuals and congregations that donate annually, and a dedicated faculty (full-time, affiliate, and adjunct) and staff. Phillips Theological Seminary is accredited by the Commission on Accrediting of the Association of Theological Schools (ATS) in the United States and Canada.
The Vice President of Academic Affairs and Dean at Phillips Theological Seminary is the chief academic officer of the institution and as such holds a critical and unique position in the seminary's governance as it is shared by the Board of Trustees, the administration, and the faculty. This person also interfaces with primary constituents of the seminary, including the churches and denominations served by students and alumni. Primary responsibilities for this position include directing all academic educational programming of the seminary and developing and leading the faculty and academic staff in ensuring the excellence of degree program curricula and student services.
This position reports to the President and supervises all academic affairs staff including the Dean of the Library, the Associate Dean of Academic and Student Affairs, the Dean of the Chapel, the Executive Assistant to the Dean and Faculty, the DMin Director, the Director of Black Church Traditions and African American Faith-Life, the Registrar, the Director of Instructional Design, and the Financial Aid Officer.
The ideal candidate for the VP/Dean position possesses:
Proven experience in teaching adults in graduate theological education or commensurate venues in higher education;
Understanding of and participation in ecumenical denominations and ministries;
Hands-on knowledge of accreditation processes and practices of regional accrediting agencies and the Association of Theological Schools in the US and Canada;
Experience in academic administration, including budgeting, personnel supervision, and compliance and assessment reporting;
Knowledge and appreciation of a variety of pedagogical methods and formats, including online education;
Strong capacity to work with people of diverse backgrounds, races and ethnicities, sexual orientations, educational experiences, and socioeconomic statuses;
Proven abilities to initiate, support, and lead change and academic program innovation.
Required Education and Experience
A PhD or ThD in a theological or cognate discipline
At least four years as an associate or full professor in graduate theological education or commensurate venues in higher education
Additional Eligibility Qualifications
Full participation in a church affiliated with the National Council of Churches.
More information, including a full institutional profile, is available at the link above.
How to Apply
Applications should consist of a substantial letter of interest, a curriculum vitae, and a list of five professional references with full contact information. No references will be contacted without the explicit permission of the candidate. Applications, nominations, and expressions of interest can be submitted electronically, and in confidence, to:
PhillipsVPDean@academicsearch.org
The position is open until filled but only applications received by Thursday, January 25, 2024, can be assured full consideration. The Seminary is being assisted by Academic Search. Confidential discussions about this opportunity may be arranged by contacting consultants Ann Hasselmo at Ann.Hasselmo@academicsearch.org and Chris Butler at Chris.Butler@academicsearch.org. Further information about Phillips Theological Seminary is available at https://ptstulsa.edu/.
Phillips is an ecumenical seminary of the Christian Church (Disciples of Christ). We are approved by the University Senate of the United Methodist Church. Phillips Theological Seminary is an equal employment opportunity employer who complies with all federal, state, and local equal employment opportunity laws, including Title IX of the Education Amendments of 1972 and Title VI of the Civil Rights Act of 1964. The Seminary does not discriminate against employees or applicants base on race, color, national or ethnic origin, alienage and citizenship status, marital status, age, sex, gender (including gender identity and expression), sexual orientation, genetic information, pregnancy, disability, military status, or religion. The Seminary's commitment to equal opportunity extends to all aspects of the employment relationship, including hiring, promotions, training, working conditions, compensation, and benefits.