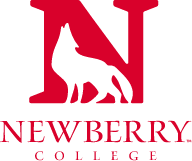 Vice President for Academic Affairs
Application deadline: January 15, 2024
Newberry College, a small Lutheran liberal arts college in South Carolina, invites inquiries, nominations, and applications for the position of Vice President for Academic Affairs. Newberry seeks an experienced and innovative academic leader who will embrace the collegiality of the campus community, play a central role in implementing and overseeing strategies to strengthen the College's academic program, and work with the president and other senior leaders on campus-wide initiatives designed to further student success.
Over the last decade, and particularly in the last three years, Newberry College has experienced unprecedented growth on all fronts — enrollment, academic programming, campus infrastructure, national recognition, and athletics. The fall 2023 student enrollment of 1,521 is an incredible one-year increase of 15 percent over the previous year. Not only is Newberry one of South Carolina's fastest growing colleges, but it is also one of the most diverse, with approximately 50 percent of its students representing historically marginalized populations.
The College is overhauling its academic programs to meet the needs of today's students and an evolving market. In 2021, Newberry received approval from its accreditor to offer programs at the graduate level. These new programs offer career and professional outcomes and are taught 100 percent online. On the undergraduate side, Newberry has added new and innovative programs as well, across traditional and online formats. The College has been able to introduce many of these high-demand programs through the Rize Education partnership of 140 small colleges leveraging and sharing their academic resources.
Newberry College's beautiful 90-acre campus is located in Newberry, South Carolina. Named one of the "Most Charming Small Towns in America" by the Travel Channel, Newberry is a South Carolina cultural and historic treasure. It is tucked between Columbia, the state capital, and Greenville, a bustling metropolis and manufacturing hub, and is only 2 hours from the Smoky Mountains and the beach.
The new Vice President for Academic Affairs will have a substantial role in planning for the College's future. The College is planning for continued growth and expansion in the coming decade, continuing to innovate to meet the needs of students and the world beyond its historic campus. This includes leaning into the online sphere, at both undergraduate and graduate levels, and making education more flexible, accessible, and state-of-the-art. To learn more, please review the search profile.
Inquiries, nominations, and applications are invited. Newberry College is being assisted by Academic Search. Prospective candidates may arrange a confidential discussion by contacting Dr. Jerry Israel at Jerry.Israel@academicsearch.org or Andrea Cowsert at Andrea.Cowsert@academicsearch.org. Applications and nominations should be submitted electronically to NewberryVPAA@academicsearch.org. Applications must include a cover letter that addresses the responsibilities and requirements described in the search profile; a curriculum vitae; and a list of at least five professional references with contact information, including telephone and email, and a note indicating the candidate's working relationship with each. References will not be contacted without the explicit permission of the candidate. The position will remain open until filled, but only applications received by January 15, 2024, can be assured full consideration.
Newberry College does not discriminate on the basis of race, color, national origin, sex, religion, age, gender, veteran status, genetic characteristic, or disability in employment or the provision of services. Newberry College encourages a diversity of applicants. Foreign Nationals should indicate current United States immigration status when submitting application materials.