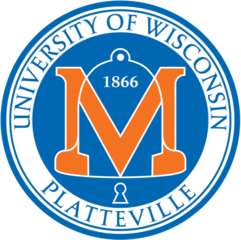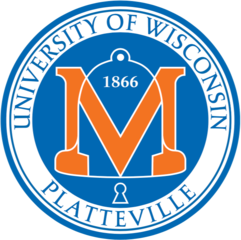 Provost
Application deadline: December 9, 2019
The University of Wisconsin-Platteville (UW-Platteville) invites nominations for and inquiries and applications from individuals interested in assuming a transformational leadership opportunity as Provost and Vice Chancellor for Academic Affairs. The Provost is expected to be an effective collaborative partner with Chancellor Dennis Shields, the Chancellor's Leadership Team, an Associate Vice Chancellor of Academic Affairs and Assistant Provost, Deans of the three Colleges, Division of Professional Studies, and the two branch campuses recently merged with UW-Platteville. In addition, the Provost will work with a professional and motivated team of administrators, faculty members, staff colleagues, and a superb student body.
The University of Wisconsin-Platteville is a highly regarded, comprehensive four-year public institution offering both bachelor's and master's degrees. The University has three Colleges: Business, Industry, Life Science and Agriculture (BILSA), Engineering, Mathematics, and Science (EMS), and Liberal Arts and Education (LAE) and serves approximately 7,000 on-campus students, 1,308 taking only online courses and an additional 1,425 taking one or more courses online through distance education programs. The university offers 40 majors and 67 minors. UW-Platteville encompasses 821 acres, including a 400-acre education and research farm, 20 academic and student services buildings, 13 residence halls, and two branch campuses. The branch campuses at Richland and Baraboo-Sauk County were recently integrated into UW-Platteville.
As the chief academic officer, the Provost and Vice Chancellor for Academic Affairs engages all members of the community to uphold and enrich the academic life at UW-Platteville. The new Provost will become a leader in the on-going implementation of the 2019-2024 Strategic Plan which had significant engagement across the campus. Required qualifications of the new Provost and VCAA include an earned terminal degree from an accredited institution, a minimum of five years of higher education teaching experience, a demonstrated commitment to diversity, equity, and inclusion, the ability to communicate effectively, a record of scholarly, professional, or artistic achievements, and relevant higher education administrative experience with progressively increasing responsibility.  The Provost will be a "leader," not merely a "manager."
The new Provost will begin leadership at UW-Platteville on June 1, 2020 to allow for a transition period with retiring Provost Joanne Wilson.
The University of Wisconsin-Platteville is being assisted by Academic Search. Confidential discussions may be arranged by contacting Dr. Pamela Balch, Senior Consultant, at pam.balch@academicsearch.org.
Inquiries, nominations, and applications should be sent to UWPlattevilleProvost@academicsearch.org. While this position is open until filled, only applications received by December 9, 2019 can be given full consideration.