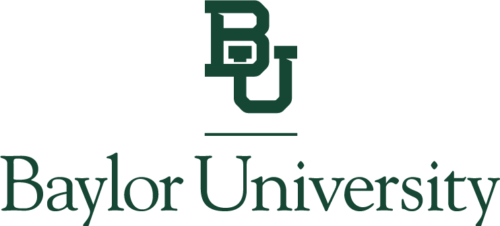 Dean of the Honors College
Application deadline: January 23, 2020
Baylor University invites nominations and applications for the position of Dean of the Honors College. Located in Waco, Texas, Baylor is a private Christian university and a nationally ranked research institution, which is classified as a Doctoral University with Higher Research Activity by the Carnegie Commission on Higher Education. The University has an international reputation for educational excellence built upon the faculty's commitment to the integration of Christian faith in their teaching, scholarship, and interdisciplinary research.
Chartered in 1845 by the Republic of Texas through the efforts of Baptist pioneers, Baylor University is the oldest continually operating university in Texas. With 12 nationally recognized academic divisions, Baylor students study a broad range of degrees. Baylor's 1,000-acre campus is located on the Brazos River, which flows through the heart of the vibrant Waco metro area with its population of over 245,000. Baylor students, faculty, and staff annually volunteer more than 150,000 hours of community service locally. Baylor is accredited by the Southern Association of Colleges and Schools Commission on Colleges.
Baylor houses over 18,000 students, split between roughly 14,500 undergraduates and 4,000 graduate and professional students. The overall student population at Baylor is highly accomplished: 44 percent of entering freshmen with high school class ranking were in the top 10 percent of their high school graduating classes with a mean SAT score of 1293 on the redesigned SAT and mean ACT score of 28.8. Baylor is in the Top 7 percent in the National Merit Scholars program and is one of the select 10 percent of U.S. colleges and universities with a Phi Beta Kappa chapter. The Honors College enrollment is 1,375 and for the Fall 2018 entering students the mean SAT was 1374 and the mean ACT was 31.7.
Baylor's student population is also diverse, with 38 percent of the incoming freshman class composed of minority students. While 65 percent of students originate from Texas, Baylor students come from all 50 states and 91 countries. Baylor's residential campus culture is strong, with 39 percent of students living on campus. Baylor alumni include heads of Fortune 500 companies, governors of Texas, missionaries and pastors, and professional athletes. Over 81,000 Baylor alumni reside in Texas.
The Baylor University Honors College strives to educate students with a view toward loving truth, kindling faith, cultivating virtue in friendship, study, and service to Christ and neighbor, with the breadth of understanding gained through a rigorous and holistic education. Interdisciplinary learning aims to expand students' intellectual horizons and help them to see specific branches of study in relation to one another and to the whole of human inquiry. The Honors College is committed to cultivating students as whole persons, integrating a university education with Christian life, and is committed to providing its students with outstanding opportunities for research in their chosen fields. Professors who are distinguished scholars in the humanities, the social sciences, and the physical sciences engage students in a rich liberal arts education and mentor and guide students in their high-level research. Members of the College learn, grow, and challenge one another through study and conversation. The Honors College community takes inspiration from the College's motto, drawn from St. Anselm's words, Fides quaerens intellectum ("Faith seeking understanding").
The Honors College brings together four innovative interdisciplinary undergraduate programs: the University Scholars and Great Texts majors, the Honors Program, and the Baylor Interdisciplinary Core. The four programs share a commitment to address the difficult questions that often fall between the cracks of specialized disciplines. They also encourage students to grow in habits of mind – e.g., intellectual virtues such as humility and wonder – that help all better pursue knowledge and truth.
The next Dean of the Honors College will champion undergraduate education. The Dean will lead a unique array of programs that emphasize interdisciplinary perspectives, global literatures, the exploration of primary texts, and spiritually informed moral and ethical development. The Dean's leadership responsibilities also will extend to student research opportunities and residential learning communities. The Dean will work collaboratively with faculty, staff, students, and administrators to develop a vision for the College that aligns with the University's strategic goals to become a preeminent Christian research university. The Dean will also work to develop new opportunities for Honors College students in partnership with the Council of Deans.
The Dean of the Honors College must hold a terminal degree and qualify for tenure in one of Baylor's academic units. The candidate also must possess a significant and progressive record of higher education leadership appropriate for this role or possess comparable leadership experience. The Dean must provide curricular and budgetary leadership; have experience in undergraduate-focused, high-impact learning practices; value a faith-based, Christian education; display a demonstrated commitment to equity and diversity; and support opportunities for undergraduate research and global engagement.
Additional information is available in the profile available on this page above.
Applications should consist of a cover letter, a curriculum vitae, and a list of five professional references with full contact information. No references will be contacted without the explicit permission of the candidate. Applications, nominations, and expressions of interest can be submitted in confidence to: BaylorHonorsDean@academicsearch.org. Best consideration will be given to applications received by January 23, 2020.
Confidential discussions about this opportunity may be arranged by contacting Ann Die Hasselmo at Ann.Hasselmo@academicsearch.org, Chris Butler at Chris.Butler@academicsearch.org, or Jennifer Kooken at Jennifer.Kooken@academicsearch.org, consultants with Academic Search.
Baylor University is a private not-for-profit university affiliated with the Baptist General convention of Texas. As an Affirmative Action/Equal Opportunity employer, Baylor is committed to compliance with all applicable anti-discrimination laws, including those regarding age, race, color, sex, national origin, marital status, pregnancy status, military service, genetic information, and disability. As a religious educational institution, Baylor is lawfully permitted to consider an applicant's religion as a selection criterion. Baylor encourages women, minorities, veterans, and individuals with disabilities to apply.