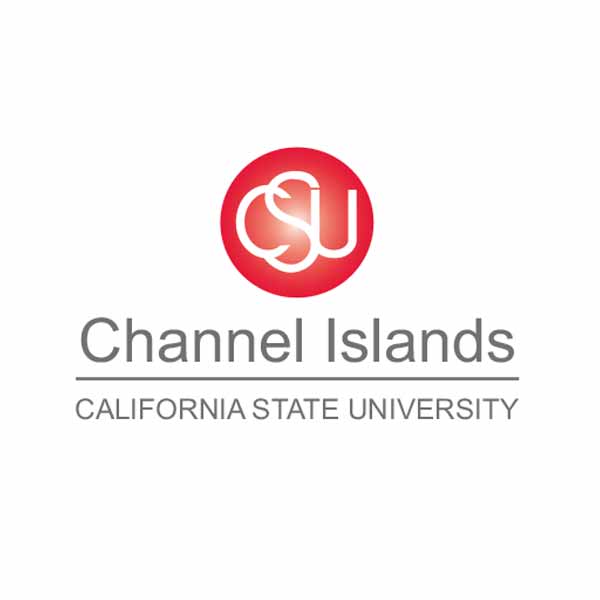 Director of Counseling and Psychological Services (CAPS)
Application deadline: Open until filled
California State University Channel Islands (CSUCI) invites confidential inquiries, nominations, and applications for the position of Director of Counseling and Psychological Services (CAPS). The search is open and international in its outreach.
Founded in 2002, California State University Channel Islands is the newest campus in the 23-campus California State University system, the largest four-year public university system in the U.S. The University is located halfway between Santa Barbara and Los Angeles and is 10 minutes from the Pacific Ocean. The mission of the CSU includes preparing significant numbers of educated, responsible people to contribute to California's economy, culture, and future. Surrounded by orchards and mountains, the campus is stunning with an array of courtyards, quadrangles, and buildings which date from 1934 and President Franklin D. Roosevelt's New Deal.
CSUCI enrolls more than 7,000 students, including nearly 300 graduate and post-baccalaureate students, at its main campus and one satellite campus. CSUCI offers 26 undergraduate majors, 37 minors, and 12 doctorate, graduate, and credential programs. Review information on all programs.
The Division of Student Affairs (DSA) is committed to partnering with Academic Affairs to promote student success as well as to develop the academic, professional, and personal skills necessary for students to flourish at CSUCI and beyond. To achieve this, the DSA incorporates its core values into all programs and services and strives to create a learning environment that celebrates each student and staff's background, culture, and life experiences. The DSA at CSUCI is comprised of the Vice President for Student Affairs office, Associated Students Incorporated, Campus Life, Housing & Residential Education, and Retention, Outreach, & Inclusive Student Services.
The purpose of Campus Life is to provide intentional opportunities for students to transition into the CI community; engage in purposeful co-curricular experiences that support their development; promote healthy physical, psychological, and social lifestyle choices; and empower them to be contributing members of a diverse society.
Campus Life supports the educational mission of the University through the following programs and services: Academic Advising, Basic Needs, Campus Recreation, CARE Team, Commuter Student Programs, Counseling & Psychological Services, New Student Orientation, Parent & Family Programs, Student Conduct, Student Health, Student Organizations & Involvement, Veterans Affairs, Waterfront Programs & the Channel Islands Boating Center, and Wellness Promotion & Education.
Under the general direction of the Associate Vice President for Student Affairs (AVP)/Dean of Students and as a member of the Campus Life leadership team, the Director of CAPS will provide overall management, leadership, and program direction for Counseling and Psychological Services; assist the Associate Vice President in the coordination, planning, and development of Campus Life; provide direct supervision for clinicians, administrative staff, and may supervise trainees and practicum interns. The Director works collaboratively with the ADA Coordinator/Title IX and Inclusion Officer and forms collaborative relationships with students, Campus Life staff, Division of Student Affairs staff, and other University administrators, faculty, and staff.
Required Qualifications
Master's degree from a regionally accredited university in counseling psychology, clinical psychology, counselor education, social work, marriage and family, or other closely related discipline required; an earned doctorate is strongly preferred
Must hold current, valid, and unrestricted license to practice in any U.S. state; must be license eligible in California within 6 months
Substantial experience in a clinical and/or counseling setting with the ability to serve in a supervisory capacity
Supervised internship, supervised field placement, or equivalent as part of the requirement for the degree, which included clinical assessment, counseling and crisis intervention, preferably with a diverse college-age population
Must be highly knowledgeable of the legal responsibility to report individuals at risk of harm to self/others and to maintain strict informational boundaries that in this environment are highly subject to pressure.
Additional information on CSUCI and the position can be found in the position profile, which can be downloaded here.
Academic Search is partnering with CSUCI in this search. Nominators and prospective candidates may arrange a confidential discussion about this opportunity with the consultants leading the search: Penny Gibbons (Penny.Gibbons@academicsearch.org) or Ann Die Hasselmo (Ann.Hasselmo@academicsearch.org).
To apply, a candidate should submit: 1) a detailed letter of interest addressing the qualifications as outlined in the profile, 2) a full resume/CV with relevant responsibilities and accomplishments, and 3) a list of three professional references, including names, phone numbers, and email addresses, noting the candidate's relationship for each reference. References will not be contacted until later in the search process and only with the candidate's permission. Please send materials as an email attachment in Word (3 separate documents) to CSUCIDirectorCAPS@academicsearch.org.
California State University Channel Island is an Affirmative Action/Equal Opportunity Employer. We consider qualified applicants for employment without regard to race, religion, color, national origin, ancestry, age, sex, gender, gender identity, gender expression, sexual orientation, genetic information, medical condition, disability, marital status, or protected veteran status.