Academic Search remains committed to supporting the health of candidates involved in our searches, as well as the safety of our partner institutions and our own team during this challenging time. Our consultants continue to be available to you to discuss the status of our searches. We are working with our partner institutions to manage campus needs and ensure the appropriate use of technology throughout the search process. We have not lost sight of our commitment to providing a fair and equitable experience for all our candidates. Please do not hesitate to contact the consultant identified for the search in which you are interested or to raise questions or concerns about a search process if you have already applied. Together, we will continue to advance our searches and meet critical leadership needs.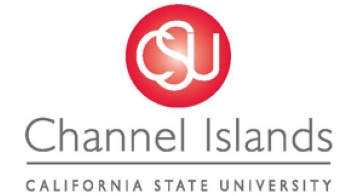 Provost
Application deadline: April 1, 2020
Provost
California State University Channel Islands seeks a visionary academic leader who is innovative, student-centered, and equity-minded, to serve as the next Provost and chief academic officer. The successful candidate will possess a singular commitment to serving a largely first generation, historically underserved student body and a demonstrated record of advancing inclusive excellence within an academic community.
The newest addition to the California State University system, California State University Channel Islands (CSUCI) opened in 2002 with 629 transfer students and welcomed its first freshman class in fall 2003. Since that time, the University has grown and developed into one of the premier public universities not only in California, but also in the nation. In 2019, CSUCI attained the inaugural Seal of Excelencia for facilitating the success of Latinx students, was recognized by Time's Money Magazine as the 9th Most Transformative University in the nation based on post-graduate success, and was ranked 5th in the nation for social mobility by CollegeNet for facilitating the economic mobility of its graduates.
As a regional public comprehensive university, CSUCI is a mission-based institution grounded in its four pillars of integrative approaches, community engagement, and multicultural and international perspectives. The faculty of CSUCI engage students in an inquiry-based curriculum and are dedicated to educating civically engaged leaders for a global society. CSUCI encourages research and scholarly activity in the pursuit of academic excellence by both faculty and students.
The 1200-acre University campus is located in coastal Ventura County and is home to more than 7,000 undergraduate and 230 graduate students. A proud Hispanic Serving Institution (HSI), 53% of the CSUCI students are Latinx, 27% are White, 2% are African-American, 6% are Asian-American, and 4% are multiracial.
CSUCI is poised to continue to grow in size and renown, while maintaining an immersive and student-focused learning environment. CSUCI offers 26 undergraduate majors, 6 graduate degrees, and a variety of certificate and teaching credential programs. The Division of Academic Affairs includes the following units: Arts and Sciences, the School of Education, the Martin V. Smith School of Business and Economics, Extended University and International Programs, and the John Spoor Broome Library. Among the academic offices reporting to the Provost are the Deans of these academic units as well as the AVP of Enrollment Management Services, and the offices of Academic Resources, Faculty Affairs, Research and Sponsored Programs, Academic Programs and Planning, Innovation and Faculty Development, and Student Success and Community Engagement.
The Provost serves as the chief academic officer for the University and provides leadership and guidance to faculty, staff, students, and the President's Cabinet in all areas relating to Academic Affairs as well as counsel to the President and Cabinet in all matters related to management of the campus. The Office of the Provost is charged with the overall administration of all academic units in the context of the University as a whole and serves as the Executive in Charge in the President's absence. The Provost provides leadership regarding accreditation; faculty selection, evaluation, and performance; analysis of the division's academic programs, policies, and procedures; and major operational issues. The Provost consults with the Academic Senate and University committees in order to maintain institutional focus on the campus mission and to enhance student learning and success.
Of particular importance for the next Provost is experience in advancing student success in partnership with a leadership team that emphasizes collaboration with the Division of Student Affairs. As the University continues to advance its ambitious graduation and retention goals, as delineated by the California State University System Graduation Initiative 2025, the Provost will provide critical leadership for a data-informed approach to facilitating timely graduation and eliminating equity gaps in student success.
Qualifications
The successful candidate will have a/an:
Earned doctorate or terminal degree;
Successful record of substantial, executive-level, academic leadership, including fiscal management and personnel responsibilities, at the level of dean or higher;
Robust knowledge and understanding of contemporary issues in higher education;
Demonstrated record of distinguished research, scholarship, and teaching that merits the award of tenure at the rank of full professor;
Demonstrated record of facilitating student success;
Demonstrated record of facilitating inclusive excellence.
How to Apply
The University is being assisted by Academic Search. Applications should consist of a substantive cover letter, a curriculum vitae, and a list of five professional references with full contact information. No references will be contacted without the explicit permission of the candidate. Applications, nominations, and expressions of interest can be submitted electronically, and in confidence, to:
CSUCIProvost@academicsearch.org
The position is open until filled but only applications received by April 1, 2020, can be assured full consideration. Confidential discussions about this opportunity may be arranged by contacting consultants Ann Die Hasselmo and Chris Butler.
California State University Channel Islands is an Affirmative Action/Equal Opportunity Employer.
We consider qualified applicants for employment without regard to race, religion, color, national origin, ancestry, age, sex, gender, gender identity, gender expression, sexual orientation, genetic information, medical condition, disability, marital status or protected veteran status.