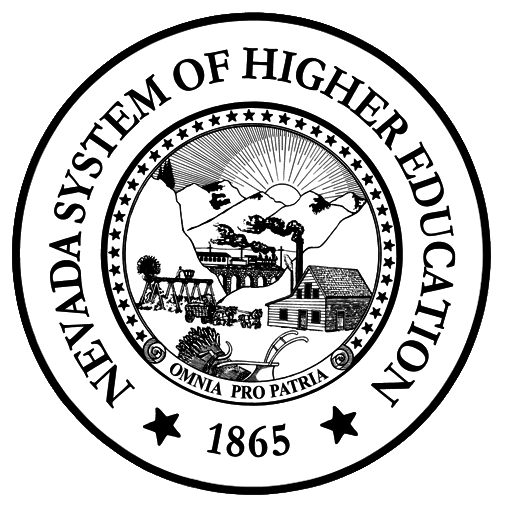 Chancellor
Application deadline: March 2, 2020
Nevada System of Higher Education
Chancellor Search
The Board of Regents of the Nevada System of Higher Education seeks nominations and applications for Chancellor of the Nevada System of Higher Education (NSHE) to lead a growing, dynamic system of eight institutions committed to serving the needs of the citizens of the State of Nevada. The Regents seek a new leader to build upon the stability and momentum the System has gained in recent years. Nevada is a growing state with an economic outlook that is among the brightest in the United States.
With over 112,000 students, 12,000 faculty and staff, and an annual operating budget exceeding $1.5 billion, NSHE is a complex system with institutions of varying mission, size, and maturity. NSHE comprises two universities (University of Nevada, Las Vegas and University of Nevada, Reno); one state college (Nevada State College); one research institute (Desert Research Institute); and four community colleges (College of Southern Nevada, Great Basin College, Truckee Meadows Community College, and Western Nevada College).
The next Chancellor must have great capacity for leadership and the ability to work effectively with the Board of Regents, with the Governor and Legislature, with the eight member campuses, and with innumerable partners and supporters. The new Chancellor must be a forward-thinking, creative, and fair leader of the highest integrity. The Chancellor will have demonstrated collaborative skills and the ability to establish statewide partnerships, as well as bring systemwide constituencies together for the purpose of advancing the system and creating a shared culture of change and excellence. The Chancellor will know sound planning techniques and advance the Board's strategic goals at all NSHE institutions. Further, the Chancellor will be committed fully to individuals of all ethnic, cultural, and economic backgrounds, as well as Nevada's goal of preparing the workforce and an educated citizenry.
Expectations for the new Chancellor's leadership go well beyond a role of basic advocacy for the system, and thus, she or he must demonstrate a commitment to and facility for joining with elected and agency leadership in establishing and meeting broader college attainment, economic, and workforce development goals for Nevada as a whole. More information about the NSHE and the expectations of the next Chancellor are available in the search profile, available for download above.
Nominations and Applications
NSHE is being assisted by Academic Search. Confidential discussions may be arranged by contacting senior consultants Jay Lemons (jay.lemons@academicsearch.org), Bill Howard (bill.howard@academicsearch.org) or Bernadette Gray-Little (bernadette.graylittle@academicsearch.org).
Best consideration will be given to applications received by March 2, 2020. Applications should include a detailed cover letter, a current CV, and a list of five professional references with contact information and an explanation of the working relationship. References will not be contacted without explicit permission from the candidate. Inquiries, nominations, and applications should be sent to NSHEChancellor@academicsearch.org.
As a public body, NSHE is required to comply with Nevada's Open Meeting Law. While the search process will comply with the Open Meeting Law, it is designed to maintain candidate confidentiality during the early stages of the search. Final interviews and selection will occur at a public meeting, and biographical information and resumes of the final candidates will be made public and posted in the agenda for the public meeting where the interviews and selection process will occur. Specific questions about this process can directed to one of the Academic Search consultants.
The Nevada System of Higher Education hires only United States citizens and aliens lawfully authorized to work in the U.S. The NSHE is an affirmative action, equal opportunity employer and does not discriminate on the basis of race, color, religion, sex, age, creed, national origin, veteran status, physical or mental disability, genetic information, sexual orientation, gender identity, or gender expression.