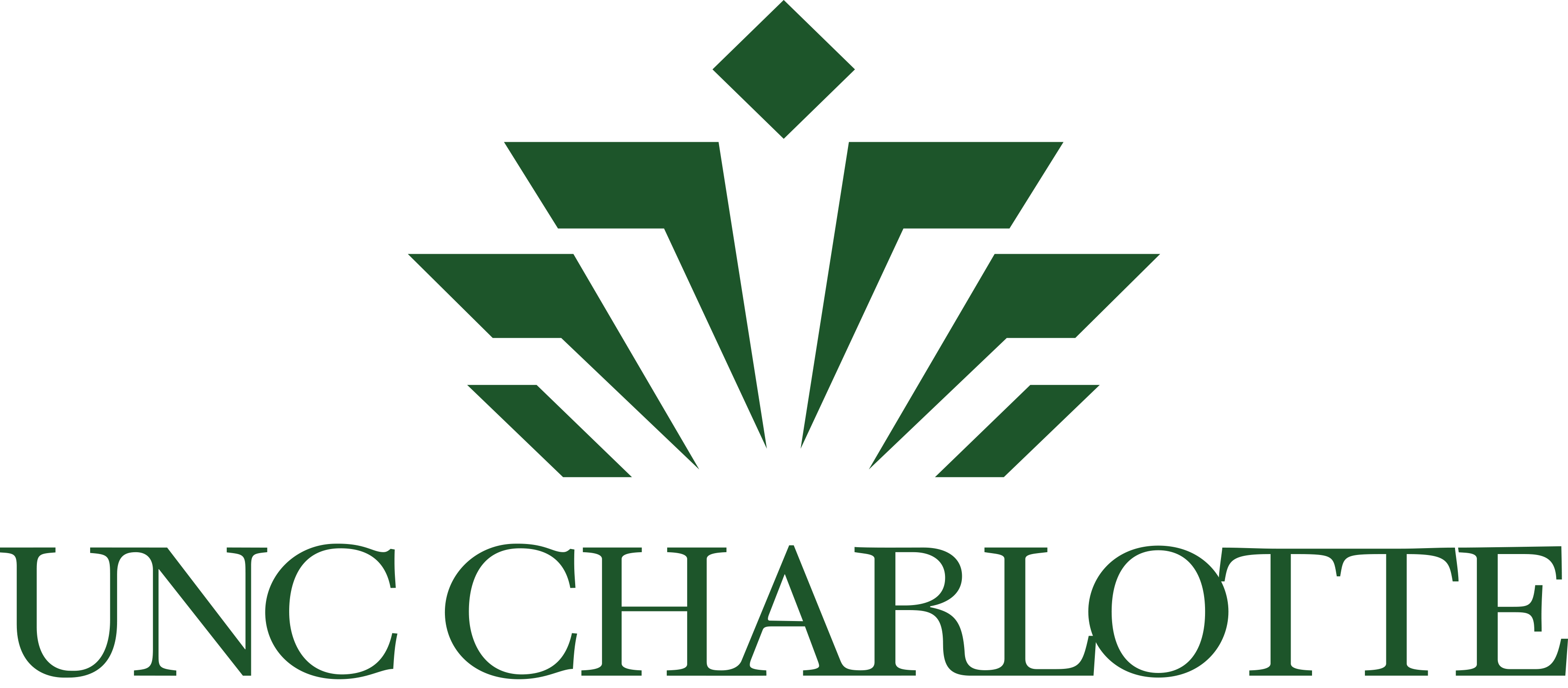 Associate Provost of the Office of Urban Research and Community Engagement
Application deadline: February 14, 2020
The University of North Carolina at Charlotte (UNC Charlotte) invites nominations and applications for the Associate Provost of the Office of Urban Research and Community Engagement.  The Associate Provost will play a pivotal role in shaping the future and strategic vision for the Office and will report to the Provost and Vice Chancellor for Academic Affairs and interact closely with the other senior officers, deans, and directors of centers, institutes, and programs.
UNC Charlotte is North Carolina's urban research university, offering internationally competitive programs of research and creative activity; exemplary undergraduate, graduate, and professional programs; and focused community engagement initiatives.  It is committed to addressing the cultural, economic, educational, environmental, health, and social needs of the greater Charlotte region.  The University has seven academic colleges and offering 24 doctoral programs, 65 master's degree programs, and 75 bachelor's degrees. There are more than 1,400 full time faculty.  Fall 2019 enrollment exceeded 29,500 (5,400 of these graduate level) students, including 33% racial/ethnic minority students, 49% women, and 1,997 international students. Additional information about the institution can be found at https://www.uncc.edu/.
The Office of Urban Research and Community Engagement focuses on connecting UNC Charlotte and the community through research, collaboration, and engaged scholarship that builds a thriving, inclusive region.  Its goals are to expand academic and research opportunities, build bridges of awareness, access, and collaboration within the University and with community partners.  The Office houses the UNC Charlotte Urban Institute, the Women + Girls Research Alliance, the Charlotte Action Research Projects, and Engaged Scholarship.
Requirements for this position include an earned Ph.D. or equivalent terminal degree and a record of recognized achievement in leadership, service, and research.  For a list of desired qualifications, please see the full position profile by going to https://academicsearch.org/open-searches-public/ and clicking on the UNC Charlotte search.
Priority consideration will be given to materials received by February 14, 2020. Applications should include 1) a detailed resume, 2) a letter of interest that addresses the responsibilities and requirements described above, as well as the applicant's motivation to apply, and 3) a list of references with the names, email addresses, current phone numbers, and professional relationships of at least five professional references (they will be called at a later, semi-final stage with the advance consent of the candidate).
Academic Search is assisting UNC Charlotte in this search. To ensure full consideration, inquiries, nominations, and applications (PDF preferred) should be submitted electronically, in confidence, to: UNCCAssocProv@academicsearch.org
Nominators and prospective candidates may arrange a confidential conversation about this opportunity with the senior consultant leading this search, Cynthia M. Patterson, at Cynthia.Patterson@academicsearch.org or (561) 901-9272.
As an EOE/AA employer and an ADVANCE Institution that strives to create an academic climate in which the dignity of all individuals is respected and maintained, the University of North Carolina Charlotte encourages applications from all underrepresented groups. The candidate chosen for this position will be required to provide an official transcript of their highest earned degree and submit to a criminal background check.