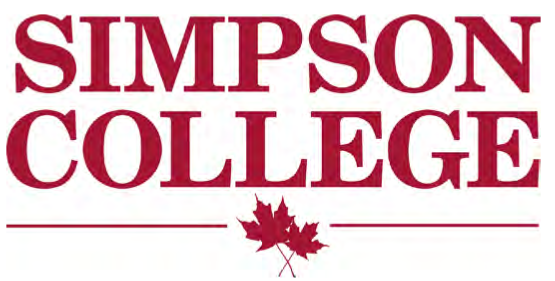 Senior Vice President and Academic Dean
Application deadline: March 30, 2020
Simpson College in Indianola, Iowa, invites nominations and expressions of interest as the College begins its search for a new Senior Vice President and Academic Dean. Simpson seeks an experienced chief academic officer with an earned terminal degree who brings evidence of strong academic leadership and management. The successful candidate will give evidence of creative, innovative, transformative programming that positions the College for outstanding service and growth.
The Senior Vice President and Academic Dean reports directly to the President and is a member of the leadership team of the College. Reporting to the Senior Vice President are the dean of continuing and graduate education, registrar, associate dean for assessment and retention, college librarian, directors of international education, academic support services, the Culver Center, academic program directors, and the faculty. The Senior Vice President and Academic Dean is responsible for overseeing all matters pertaining to the instructional services of the College, including curriculum, faculty, and library.
Requirements include an earned terminal degree in an academic discipline; substantial experience as a college teaching faculty member, including research and/or performance in an academic discipline; demonstrated academic affairs leadership experience at the level of dean of a college or school or above; and evidence of ability to develop and convey an academic vision, along with the energy and ability to advance that vision.
The search is being assisted by Academic Search, Inc. Confidential discussions about this opportunity may be arranged by contacting Dr. Wanda Bigham at wanda.bigham@academicsearch.org (334-425- 6865). For additional information about Simpson College, please visit https://simpson.edu. You may review the full position profile on the Academic Search website at https://academicsearch.org/open-searches-public/.
Applications should be submitted electronically to SimpsonSVP@academicsearch.org and must include a letter of interest addressing the required and desired qualifications, a CV, and a list of five professional references, including names, telephone numbers, and email addresses, noting the candidate's relationship to each reference. References will not be contacted until later in the search process and only with the candidate's permission. The position is open until filled but only applications received by March 30, 2020, can be assured of full consideration
NOTICE OF NONDISCRIMINATION Applicants for admission and employment, students, parents of students, employees, sources of referral for admission and employment, and all unions or professional organizations holding collective bargaining or professional agreements with Simpson College are hereby notified that this institution does not discriminate on the basis of race, color, national origin, sex, age, creed, religion, disability, genetic information, veteran or veteran disability status, sexual orientation, gender identity, or any other legally protected characteristic in admission, access to, treatment or employment in, its programs and activities.