Academic Search remains committed to supporting the health of candidates involved in our searches, as well as the safety of our partner institutions and our own team during this challenging time. Our consultants continue to be available to you to discuss the status of our searches. We are working with our partner institutions to manage campus needs and ensure the appropriate use of technology throughout the search process. We have not lost sight of our commitment to providing a fair and equitable experience for all our candidates. Please do not hesitate to contact the consultant identified for the search in which you are interested or to raise questions or concerns about a search process if you have already applied. Together, we will continue to advance our searches and meet critical leadership needs.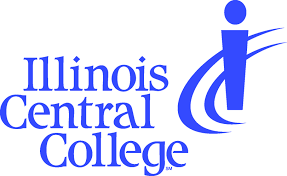 Vice President for Student Success
Application deadline: March 31, 2020
Vice President for Student Success
Illinois Central College is a two-year community college and "Achieving the Dream" (ATD) network member and currently invites applications and nominations for the position of Vice President for Student Success (VPSS). The new Vice President will join a dedicated and dynamic President and senior team of administrators who are committed to the impact of student success on the community of students who are enrolled at ICC. The next VPSS will provide strategic, innovative, and passionate leadership for Deans and Directors providing services, processes, and systems in the areas of enrollment management, student communication, counseling, advising, financial aid, student on-boarding, placement testing, conduct, activities and organizations, athletics, veterans' affairs, and campus housing. Enabling student success across the College, the Vice President will collaborate to achieve institutional and division goals and lead systems development to meet the needs of a diverse student population and enhance student learning.
The ideal candidate will possess a minimum of a master's degree and five years of experience with strategic enrollment management practices in higher education administration, preferably in a two-year institution. S/he will be an innovative and high-energy leader who has the capacity to create and manage budgets and lead organizational change. Candidates must have a demonstrated commitment to equity and inclusion, as well as a comprehensive knowledge of student development theory and higher education policy. The new Vice President will integrate systems to collect and analyze data, assess student outcomes, and champion initiatives that are culturally responsive to assuring student success. Most importantly, the VPSS will possess exceptional integrity, and create a culture for highly effective communication skills across the division. The Vice President should possess conflict management and resolution skills, a keen attention to detail and context, the ability to engage staff in learning and development opportunities, the ability to manage multiple high-level priorities simultaneously.
Additional information, including an institutional profile, can be found at:
https://academicsearch.org/wp-content/uploads/formidable/8/ASI-ICC-VPSS-Profile.pdf 
Applications, nominations, and expressions of interest may be sent in complete confidence. Full consideration will be given to all applications received by March 31, 2020. Application materials, to include a letter of interest, curriculum vitae, and full contact information for five references – who will not be contacted without permission – should be electronically submitted to ICCStudentSuccess@academicsearch.org.
Confidential discussions about this opportunity may be arranged by contacting Kate Nolde at kate.nolde@academicsearch.org, Senior Consultant with Academic Search, Inc., Washington, D.C.
Further information about Illinois Central College can be explored at www.icc.edu.
It is the policy of Illinois Central College that no person shall, on the grounds of race, color, religion, sex, age, national origin, ancestry, disability, sexual orientation, or veteran status, be excluded from consideration for employment, denied employment with, or be subject to discrimination of any kind by the College. Inquiries and complaints may be addressed to the Vice President of Diversity, International, and Adult Education, Illinois Central College, 1 College Drive, East Peoria, IL 61635-0001, (309) 694-5561