Academic Search remains committed to supporting the health of candidates involved in our searches, as well as the safety of our partner institutions and our own team during this challenging time. Our consultants continue to be available to you to discuss the status of our searches. We are working with our partner institutions to manage campus needs and ensure the appropriate use of technology throughout the search process. We have not lost sight of our commitment to providing a fair and equitable experience for all our candidates. Please do not hesitate to contact the consultant identified for the search in which you are interested or to raise questions or concerns about a search process if you have already applied. Together, we will continue to advance our searches and meet critical leadership needs.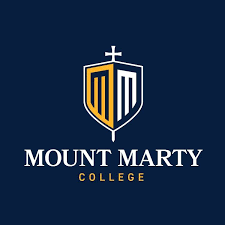 Vice President for Academic Affairs
Application deadline: March 31, 2020
MOUNT MARTY
VICE PRESIDENT FOR ACADEMIC AFFAIRS
Mount Marty College, which will become Mount Marty University as of July 1, 2020, invites applications, nominations and inquiries for the position of Vice President for Academic Affairs (VPAA).
Mount Marty is a Catholic Benedictine institution founded in 1936 by the Benedictine Sisters of Yankton, South Dakota. In keeping with the Benedictine tradition, Mount Marty exists as a community of learners, a tradition that embraces students of all faiths. Primary emphasis is placed on the development of each person as a complete human being with intellectual competence, professional and personal skills, and a composite of moral, spiritual, and social values.  Mount Marty's main campus is in Yankton, SD, with additional locations in Watertown, SD, and Sioux Falls, SD.
The VPAA is the chief academic officer and the successful candidate will have the opportunity to manage growth, build community, and support the University's mission of holistic student development. It is an exciting time of transformation at Mount Marty and the VPAA position presents an exceptional leadership opportunity to advance the momentum of the institution.
More information about the VPAA role, position requirements, and Mount Marty can be found in the position profile in the Open Searches section of the Academic Search website: https://academicsearch.org/open-searches-public/.
The search is being assisted by Academic Search, Inc. Nominations, applications, and inquiries can be sent to: MountMartyVPAA@academicsearch.org. The position will remain open until filled, but only applications received by March 31, 2020 can be assured full consideration.
For a confidential discussion of this position prior to applying or nominating, please contact Senior Consultants Dr. Pamela M. Balch at pam.balch@academicsearch.org and (304) 678-7797 or Dr. Stuart Dorsey at Stuart.Dorsey@academicsearch.org and (830) 305-6291.
Mount Marty College is an EEO employer.