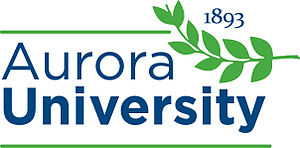 Joe Dunham Endowed Professorship
Application deadline: November 30, 2020
The Joe Dunham Distinguished Professorship in Ethics honors an individual who believed deeply in the transformative power of education. Joe Dunham spent more than four decades as a member of the Aurora College community. He was a dedicated and remarkable teacher, the kind of teacher students remember long after graduation. He was more than a professor of philosophy and religion. He was a mentor to colleagues, a guide to students and a confidante to those in need. Joe officiated at weddings and provided comfort to the campus community in times of grief. He and his wife, Ida, opened their home to students and faculty, extending the warm hospitality that has been part of the university's culture for more than 125 years.
Aurora University seeks talented faculty who are passionate about teaching and learning. In addition to the normal responsibilities of a professorship, two areas of attention are of particular importance in honor of Joe Dunham: excellence in classroom teaching, and the willingness and ability to serve as a mentor to students.
Duties:
Teach a typical instructional load. The normal teaching load at Aurora University is 12 credit hours per semester. The teaching load for this position is negotiable. The successful candidate will be able to teach both undergraduate and graduate courses.
Actively engage in the lives of students through mentoring, student support, enrollment initiatives, and other activities related to the college experience.
Teach courses on ethics and inspire the campus community to adhere to the highest standards of integrity through programs encouraging ethical conduct.
Contribute to educational and cultural opportunities to AU students and the community-at-large through public programs highlighting the centrality of ethics in our private and public lives.
Participate actively in the life of the university through curriculum development, engagement in institutional service, and scholarship.
Requirements and the Ideal Candidate
A PhD degree is required; a doctorate in Philosophy, Ethics, or Theology is strongly preferred.
Evidence of successful teaching, or a strong potential for successful teaching, is required. Experience teaching at a smaller, private institution is highly preferred, as is a track record of teaching excellence and a strong commitment to student success.
The faculty member must be able to contribute to the university's liberal arts core.
Expertise with teaching students enrolled in professional programs such as nursing and social work is strongly preferred.
In imitation of Joe Dunham, the successful candidate must be involved with students outside of classes by mentoring them.
All benefit-eligible faculty positions offer a competitive salary and excellent benefits including health, dental, vision, life, long term disability, a 403(b) retirement plan through TIAA, and tuition remission.
This search is being assisted by Academic Search, Inc. To arrange a confidential conversation about this position, please contact the senior consultant managing the search, Dr. Scott Flanagan (scott.flanagan@academicsearch.org). This position is opened until filled. Review of applications will begin the week of November 9; to be given fullest consideration, please submit materials by Monday, November 30.
Nominations and application materials should be sent to AUEndowedProf@AcademicSearch.org. Applications must include a letter of intent including description of education, certifications held, and all relevant experience, current curriculum vitae, and contact information for three references including phone numbers (candidates will be notified prior to references being contacted).
Aurora University is an Equal Opportunity Employer.