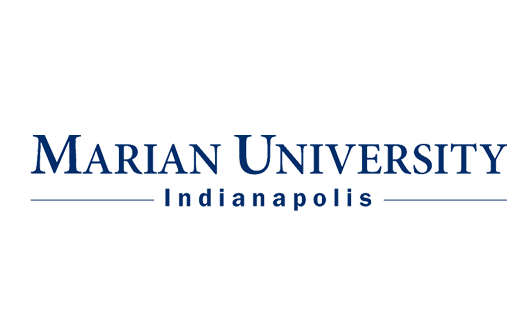 Founding Dean – E.S. Witchger School of Engineering
Application deadline: January 4, 2021
Marian University – Indianapolis invites inquiries, nominations, and applications for its founding Dean of the E.S. Witchger School of Engineering. The Dean, which is an endowed leadership position reporting to the Provost, will work with the faculty, administration, staff, students, alumni, donors, and community leaders to create, develop and implement a bold vision for the future of the School of Engineering. The new Dean is expected to take office by July 1, 2021.
Marian University is a distinguished Midwestern university founded in 1937 by the Sisters of Saint Francis, Oldenburg, Indiana. Marian is proud to be the only Catholic university in Indianapolis and central Indiana and is in a strong position for continued success and furthering its outstanding reputation. The institution has achieved tremendous growth, currently serving the largest enrollment in University history, with close to 3,600 full-time equivalent students, including more than 2,400 undergraduate and 1,160 graduate students. Marian is dedicated to excellent teaching and learning in the Franciscan and liberal arts traditions, offering a multitude of undergraduate, graduate, and professional programs in liberal arts, sciences, business, education, medicine, and nursing.
Working closely with the Provost, the Dean will promote Marian University's Catholic Franciscan mission and identity by modeling the Franciscan Sponsorship Values, honoring the legacy of the founding congregation, promoting unity in diversity, and integrating the Catholic Franciscan intellectual traditions in courses, programs, and services. The ideal candidate will be an individual who combines exemplary academic achievements in engineering with significant professional experience, strategic leadership ability, collegiality, collaborative and creative energy, and strong interpersonal and communication skills, as well as exhibits a genuine passion for the mission of the School of Engineering and the University. This position offers the opportunity to shape a new and innovative School of Engineering; to help create the School's vision and direction; and build a successful record of achievement in teaching, external relations, and scholarship.
Marian University is being assisted by Academic Search. Confidential discussions may be arranged by contacting Ms. Maya Ranchod Kirkhope, Vice President for Consulting Services and Senior Consultant, at maya.kirkhope@academicsearch.org. Inquiries, nominations, and applications may be sent to MarianDean@academicsearch.org. Please include the nominee's name, position, employer, and email address.
For more information about this position, the University, qualifications, as well as the application process, please review the full Position Profile. For additional information about the institution, please visit https://www.marian.edu.For full consideration by the search committee, applications should be submitted by Monday, January 4, 2021.
Marian University is an Equal Opportunity Employer. All individuals, including minorities, women, individuals with disabilities, and veterans are encouraged to apply.