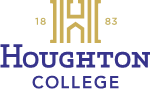 President
Application deadline: February 1, 2021
The Board of Trustees at Houghton College (Houghton) invites applications and nominations for the position of President. Founded in 1883, Houghton is a nationally ranked Christian college with a main campus in Houghton, NY, and additional sites in Buffalo and Utica. One of five colleges sponsored by The Wesleyan Church, Houghton is an independent, not-for-profit institution.
Houghton provides an academically challenging, Christ-centered education in the liberal arts and sciences to students from diverse traditions and economic backgrounds and equips them to lead and labor as scholar-servants in a changing world. Offering Associate, Bachelor, and Masters degrees to nearly 1,000 students from 40 states, 16 countries, and 45 Christian denominations, Houghton has a well-deserved reputation for academic excellence and is accredited by the Middle States Commission on Higher Education and the Regents of the University of the State of New York.
The next president will build on the College's clear mission and identity, strong institutional reputation, sound financial position, talented and committed faculty and staff, and the momentum generated by a recently completed $70 million capital campaign. This leader, who will be only the sixth president in Houghton's history, will leverage these strengths to lead Houghton to its next level of excellence in a changing and challenging external environment. He or she will be a person of deep faith, a passionate advocate for the Christian liberal arts, a servant leader who builds effective relationships with a variety of stakeholders, and a forward-looking strategic thinker who cultivates a culture of innovation, execution, and stewardship.
A full description of the position, including a leadership agenda, desired qualifications and instructions on the application process can be found in the position profile: https://academicsearch.org/open-searches-public/
Confidential discussions about this opportunity may be arranged by contacting Scott Flanagan, a Senior Consultant with Academic Search, at scott.flanagan@academicsearch.org. Applications, nominations, and expressions of interest can be submitted in confidence to HoughtonPresident@academicsearch.org. Applications will be accepted until the position is filled, and those received by February 1, 2021 are assured full consideration.
Houghton College is a Christian college of the liberal arts and sciences, sponsored by The Wesleyan Church. Houghton asserts its right to employ persons who subscribe to the intent, mission, Statement of Faith, and Community Responsibilities of the College. The College complies with all federal, state and local nondiscrimination in employment laws and encourages the application of females and under-represented populations.