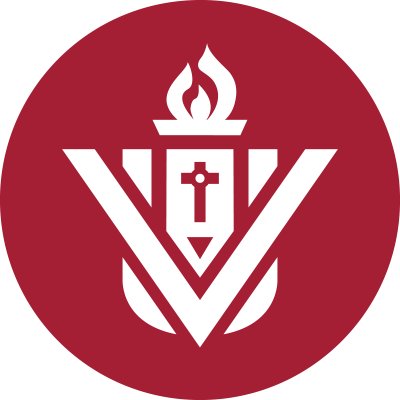 Dean of Nursing and Health
Application deadline: October 15, 2021
Viterbo University, an independent, liberal arts institution in the Catholic tradition located in La Crosse, Wisconsin, seeks a visionary, innovative, and collaborative leader for its College of Nursing and Health, which includes two distinct yet complementary schools, the School of Nursing and the School of Health. The next Dean of the College of Nursing and Health will build upon the college's strengths to make it a college of choice for a diverse group of students seeking programs that will prepare them for careers that make a difference in people's lives. The position has a preferred start date of January 2022 and no later than July 1, 2022.
Viterbo University was founded in 1890 as St. Rose Normal School by the Franciscan Sisters of Perpetual Adoration to prepare Sisters to teach in elementary schools.  A warm and welcoming community for students, faculty, and staff of all faiths, Viterbo's proud Catholic and Franciscan heritage can be felt throughout campus. As one of only 23 Franciscan universities in the U.S., Viterbo's mission to prepare students for faithful service and ethical leadership provides a values-based education grounded in leadership through service, with a strong emphasis on ethics.
The new Dean of the College of Nursing and Health will be responsible for coordination of the academic programs within the College, including development and evaluation of programs and academic standards and evaluation of teaching and support services. The mission of the School of Nursing is to prepare nurse leaders for professional holistic nursing practice and advancement of nursing knowledge, through the pursuit of wisdom. The School of Health, housing the nutrition and dietetics undergraduate and graduate programs, provides students with skills in ethical decision making, interpersonal communication, critical thinking, evidence-based practice, and academic excellence. The new Dean will also be responsible for coordinating, monitoring, and assuring implementation of the university's plan for assessment of student learning as well as curriculum development and faculty development. Lastly, in consultation with the President and Vice President for Academics, the Dean will determine budget priorities and administer those priorities within the College.
Application and Nomination Procedure
The search is being assisted by Academic Search, Inc.  For additional information about this opportunity, please review the position profile, which includes a full list of required and desired characteristics as well as the leadership agenda for the new dean, at www.academicsearch.org under the "Open Searches" tab.
Application materials should include a cover letter addressing the leadership agenda and qualifications/characteristics listed in the position profile, a current, long-form resume or curriculum vita (showing relevant administrative responsibilities and accomplishments) and the names, phone numbers and addresses of at least five professional references, with an indication of the candidate's relationship to each reference. References will not be contacted until a later stage in the search, and only with the candidate's foreknowledge. Nominations and application materials should be sent to ViterboNursing@academicsearch.org.
To arrange a confidential conversation about this position please contact the senior consultant managing the search, Cynthia Patterson (Cynthia.Patterson@academicsearch.org).  The position is open until filled, but only applications received by October 15, 2021 can be assured full consideration.