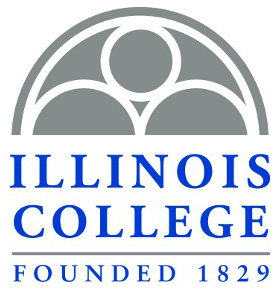 Dean of Students
Application deadline: May 14, 2021
Illinois College, a residential, private liberal arts college located in historic Jacksonville, Illinois, seeks an innovative and collaborative leader to serve as the next Dean of Students. The College's abiding commitment to student success prepares them exceptionally well for the complex world they will face after graduation. Under the leadership of President Barbara A. Farley in collaboration with Provost Catharine O'Connell, Illinois College is building an international reputation for inspiring achievement and empowering students to make a difference in the world with an increasingly diverse student population. The College develops in its students qualities of mind and character needed for fulfilling lives of leadership and service, fostering academic excellence rooted in opportunities for experiential learning while preparing students for lifelong success. Illinois College students Graduate READY for personal and professional success.
Illinois College faculty, staff, and students form a close-knit community and have strong ties to the city of Jacksonville. Centrally located between St. Louis and Chicago, and thirty miles from the state capital of Springfield, Jacksonville is a friendly and vibrant community of 25,000 people. It boasts an award-winning historic downtown square, good public and parochial schools, cultural and educational institutions, medical facilities, and family businesses. A lovely historic neighborhood of beautiful homes is adjacent to Illinois College. The City recently invested in city-wide broadband internet access and has won several awards including Best Value School's Top 30 Charming College Town Main Streets. Jacksonville offers an excellent place to live, work and play. To further explore Jacksonville's highlights and attractions, see here.
The Dean of Students serves as the chief student affairs officer, creating a supportive, transformational, welcoming, safe, and inclusive community for all students. The Dean works closely with individual students and student organizations, advocates for students' needs and perspectives, and provides strategic leadership for the co-curricular experience. The position oversees multiple functional areas that serve and support students in their lives beyond the classroom, including: residential life; student development; student activities; student transitions; career readiness and experiential learning; community engagement; global programs; health and wellness; psychological counseling; and campus safety. Success in this role includes: demonstrated knowledge of and commitment to the promotion of diversity, equity, and inclusion; experience creating a campus culture that promotes a sense of belonging for all students; and the ability to engage productively with individuals representing a broad range of backgrounds, viewpoints, and experiences.
The Dean of Students must possess a Master's degree in higher education administration or related field; Ed.D. or Ph.D preferred and a record of significant, progressively responsible professional experience in student-serving roles in higher education appropriate to this position.
Additional information, including a profile containing a full list of responsibilities and qualifications, is available at the link above.
Applications should consist of a substantive cover letter, a resume and a list of five professional references with full contact information. No references will be contacted without the explicit permission of the candidate. Applications, nominations and expressions of interest can be submitted electronically, and in confidence, to:
IllinoisCollegeDOS@academicsearch.org.
The position is open until filled but only applications received by May 14, 2021, can be assured full consideration. The College is being assisted by Academic Search, Inc. Confidential discussions about this opportunity may be arranged by contacting consultants Ann Die Hasselmo at Ann.Hasselmo@academicsearch.org and Chris Butler at Chris.Butler@academicsearch.org. Further information about Illinois College is available at www.ic.edu.
Illinois College is an Equal Opportunity Employer and encourages applications from underrepresented minorities and women.