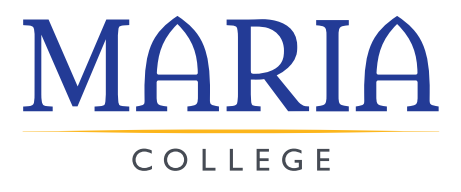 Dean of Nursing
Application deadline: Open until filled
Maria College, a private Catholic institution located in Albany, New York, seeks an experienced and innovative educator to serve as Dean of Nursing to lead the college's nursing programs. The Dean of Nursing will report to the Chief Academic Officer and provide strategic planning, innovative leadership and sound fiscal and personnel management for the department in support of the College's mission and institutional objectives.
Under the Dean of Nursing, the Maria College nursing programs will be an integral part of a vigorous academic institution. Maria College is founded by the Sisters of Mercy on the principle of service to others as a key feature of the Works of Mercy and provides student-focused opportunity education.  The college offers a Practical Nursing Certificate program, an Associate in Applied Science in Nursing, and an RN-BS Degree in Nursing Completion program and plans to add additional nursing programs in the near future.
Maria College's mission of academic excellence and the heritage of the founding Sisters of Mercy support an ongoing commitment to preparing skilled, caring professionals to meet the needs of our time.  With consistently high NCLEX pass rates and current accreditations, the continued strength and growth of the Maria's Nursing programs will be a focus for this position.
Application and Nomination Procedure
The search is being assisted by Academic Search, Inc.  For additional information about this opportunity, please review the position profile, which includes a full list of required and desired characteristics for the Dean of Nursing at www.academicsearch.org under the "Open Searches" tab.
Application materials should include a cover letter addressing the qualifications and leadership characteristics listed in the position profile, a current, long-form resume or curriculum vita (showing relevant administrative responsibilities and accomplishments) and the names, phone numbers and addresses of at least five professional references, with an indication of the candidate's relationship to each reference. References will not be contacted until a later stage in the search, and only with the candidate's foreknowledge. Nominations and application materials should be sent to marianursing@academicsearch.org.
Confidential discussions about this opportunity may be arranged by contacting senior consultant Jerry Israel (jerry.israel@academicsearch.org).  The position is open until filled, but only applications received by September 24, 2021, can be assured full consideration.