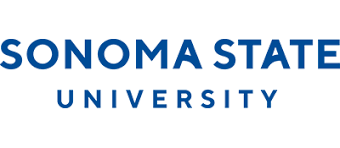 Vice President for Administration and Finance
Application deadline: October 4, 2021
Sonoma State University (SSU) seeks a visionary collaborative leader to serve as the Vice President for Administration and Finance (VPAF). This is a remarkable opportunity to provide dynamic leadership at a public institution poised to become a model for diversity and for student success. SSU is a regionally serving public university committed to educational access and excellence.
The Vice President provides strategic executive-level direction and management oversight for the financial, budget, audit, compliance and ethics processes; financial aid, facilities management and capital planning, law enforcement, parking services, risk management, human resources, campus sustainability initiatives; and the development of commercial real estate and entrepreneurial activities for the University and its auxiliaries, as well as the intercollegiate athletics program.
The Vice President provides advice and counsel to the President and the campus community regarding resource management and regulatory compliance. The Vice President participates in a collaborative manner in the overall leadership of the campus through membership on the President's Cabinet and the President's Budget Advisory Committee, while serving as an ex-officio member of the Academic Senate and participating in other campus and system-wide committees.
This position also represents the University's interests with a variety of units and senior officials within the CSU Chancellor's Office.
The new VP will be motivated to be and genuinely be seen by others as a leader with extensive knowledge about the state of higher education today; bring a sincere passion and deft ability to pursue inclusive perspectives necessary for informed, collaborative decisions and imaginative, impactful strategies; and actively foster and team up with others to realize an exciting shared vision for SSU's evolving mission, its commitments to diversity, equity and inclusion, and its opportunities for both student success and a broader role in the Sonoma region.
QUALIFICATIONS
This position requires a bachelor's degree from an accredited university in business, finance, administration or a related field and at least ten years of increasingly responsible executive level management and strategic oversight of multi-disciplinary operational units in a complex organization, preferably within higher education. A Master's degree from an accredited university is highly preferred. The incumbent must possess a successful track record and a comprehensive understanding of administrative and financial affairs within public higher education, as demonstrated through senior leadership roles in higher education, government or a comparable organization. Intermediate proficiency with computers and Microsoft Office Suite required. Google Suite and PeopleSoft experience preferred.
A full description of the position, including a leadership agenda, desired qualifications and instructions on the application process can be found in the position profile: https://academicsearch.org/open-searches-public/
APPLICATION, NOMINATIONS AND INQUIRIES
Sonoma State University is being assisted in this search by Academic Search. Nominations, applications, and inquiries may be sent in complete confidence to SSUVPbusiness@academicsearch.org.  Initial screening of applications will begin immediately. The position is open until filled however, only applications received by October 4, 2021 can be assured full consideration.
Application materials should include:
Letter of interest that addresses how the candidate's experiences, skills and abilities fulfill the position requirements,
Resume or curriculum vitae,
A statement (maximum two pages) that describes your "demonstrated leadership skills, abilities, and commitment necessary to advance diversity, equity and inclusion and to cultivate work environments that are equitable and inclusive of employees with diverse cultural backgrounds and social identities." The statement should include your past professional and/or personal experience with, and plans for contributing to, diversity, equity, and inclusion.
For information about the Division of Administration and Finance, please visit: http://afd.sonoma.edu/
Five professional references with full contact information and a note indicating the nature of your working relationship with each; references will not be contacted without the explicit permission of the candidate.
Nominators and prospective candidates also may arrange a confidential conversation about this opportunity with Nancy D. Suttenfield, Senior Consultant, Rich Cummins, Senior Consultant.
SSU is an Equal Opportunity Employer and prohibits discrimination on the basis of race, color, ethnicity, religion, national origin, age, gender, gender identity/expression, sexual orientation, genetic information, medical condition, marital status, veteran status, and disability. Our nondiscrimination policy is set forth in CSU Executive Order 1096. Reasonable accommodation will be provided for applicants with disabilities who self-disclose by contacting Recruitment Services at (818) 677-2101.