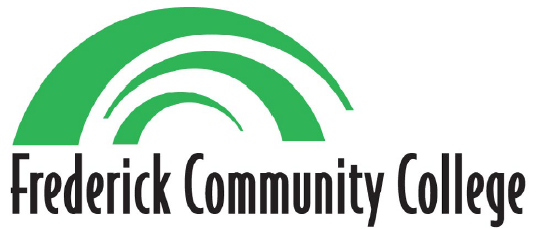 President
Application deadline: November 29, 2021
The Board of Trustees of Frederick Community College and the Presidential Search Committee invite nominations and applications for the position of president of Frederick Community College, Frederick, Maryland.
The next president will join Frederick Community College at a time of great excitement and forward momentum, providing outstanding leadership and serving as the college's ambassador to The City of Frederick, the county of Frederick, and the state of Maryland.
The announcement comes in the midst of the college's incredible record of success in building a distinctive character of responsibility and a culture of service, manifest in the college's many contributions to the community it serves, which views it as an invaluable resource and strategic contributor to the region's economy, cultural life, and social fabric.
The college seeks a forward-thinking and proven leader with exceptional vision and a passion for teaching, learning, and student success. The next president is dedicated to the college's singular commitment to creating inclusive and comprehensive educational opportunities for students cultivating a college environment that leverages the college's exceptional faculty and staff's talents.
A consummate relationship builder, working collegially and inclusively with all college employee groups, the next president also will be community-minded, highly visible and active both internally across campus and externally with donors, alumni, business executives and community leaders.
The new president will be invited to assume office in July 2022.
Required Qualifications
An earned doctorate is preferred, but the minimum qualification is a master's degree. A demonstrated record of progressive and successful administrative leadership is required. The president must live in or relocate to the Frederick community.
Desired Leadership Characteristics
Higher Education or other Post-Secondary teaching experience
Awareness of contemporary trends in community college education
A demonstrated commitment to access and student success
Demonstrated experience with digital and online learning
Demonstrated ability to foster and support innovative partnerships with public and private high schools
Multicultural competence
Demonstrated experience innovating in diversity, equity, and inclusion
A record of fostering collaborative relationships
A leadership style that is transparent, open, available, and collegial
A record of empowering faculty and staff to succeed in their roles
Commitment to entrepreneurial opportunities on campus
Crisis management experience
Personnel and human resource management experience
A demonstrated understanding of community college budgeting and finance
Fundraising experience
A full description of the position, including the desired qualifications can be found in the position profile: https://academicsearch.org/open-searches-public/
Application and Nomination Procedure
Frederick Community College is being assisted in this search by Academic Search, Inc. Nominations, applications, and inquiries may be sent in complete confidence to FCCPresident@academicsearch.org. The position is open until filled, but only applications received by November 29, 2021, can be assured full consideration. Application materials should include a detailed cover letter including examples that demonstrate the candidate's readiness to take on the position's leadership opportunities, a curriculum vitae, and the names and contact information for five professional references. References will not be contacted without first seeking permission from the candidate. To arrange a confidential conversation about this opportunity, please contact Jean Floten, Senior Consultant (jean.floten@academicsearch.org), or Eric Richtmyer, Senior Consultant (eric.richtmyer@academicsearch.org). To inquire by phone, please call 202-332-3049.
FCC is an equal opportunity employer and complies with all applicable federal and state laws and regulations regarding non-discrimination and equal opportunity. All qualified applicants will receive consideration for employment. The college reports annually to the Maryland Higher Education Commission on its progress in achieving the goals of its Cultural Diversity Plan. It is the responsibility of the entire college community to ensure an academic and work culture that values and practices equal opportunity in access to programs and employment.