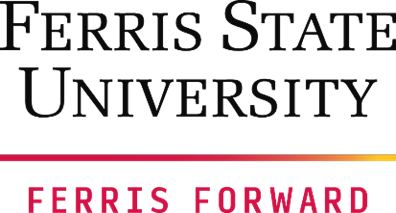 Dean of the College of Business
Application deadline: November 17, 2021
Ferris State University, in beautiful Big Rapids, Michigan, invites applications and nominations for the position of Dean of the College of Business (COB). Reporting to the Provost, Dr. Robert P. Fleischman, the Dean will lead an academic division of six departments/schools at this mid-sized, four-year, public university in rural Michigan. This is an exciting role for a creative, experienced academic leader to build on the many successes at Ferris and to shape and guide the recently restructured College of Business. At this career-oriented, teaching institution with a strong dedication to student success, the College of Business maintains its status within the Accreditation Council for Business Schools and Programs (ACBSP). The COB Dean will lead a team to further focus the vision of what it means to provide career-ready "education at the speed of business" and strengthen connections among diverse disciplines in the college and with business and industry partners.
The Dean will collaborate with the Deans Council and leadership across the College of Business to implement initiatives in, and aligned with, Ferris Forward, the strategic plan for 2019 – 2024. The College of Business is currently comprised of six academic units with an innovative array of programs not usually housed within a college of business. Four of these academic departments are programs in business management and applied fields: Department of Accountancy, Finance, and Information Systems; Department of Management; Department of Marketing; and Department of Sports, Entertainment, and Hospitality Management. In addition, in Fall 2020, two existing schools were moved to the COB: the School of Criminal Justice and the School of Digital Media.  This unique combination of academic programs in the COB—from associate through Master's degrees—offers a compelling value proposition to COB students and to their future employers, who will benefit from graduates' abilities to apply their learning even on their first day of work.
Ferris State University is a dynamic, comprehensive liberal arts institution with a broad base of technical and professional programs. Its main campus in Big Rapids is about an hour's drive north of Grand Rapids. Approximately 13,000 students enroll in more than 180 undergraduate and graduate majors. To explore more about Ferris State, please visit www.ferris.edu.
Candidates for the position must have a Ph.D., J.D., or terminal degree, preferably in one of the disciplines within the COB and academic credentials and business/industry experience sufficient to qualify for tenure status in one of the departments/schools within the college. For a full list of required and preferred qualifications, see the profile at  https://academicsearch.org/open-searches-public/.
Expressions of interest, requests for confidential discussions, nominations, and applications for this opportunity are invited. To ensure full consideration, applications should be received by Wednesday, November 17, 2021. All submissions will be treated in confidence and must be sent electronically to FerrisBusinessDean@academicsearch.org. The University is being assisted in this search by Academic Search, Inc.  Confidential discussions about this opportunity may be arranged by contacting senior consultants Ms. Kate Nolde and Dr. Ginny Horvath. 
Ferris State University, an Affirmative Action/Equal Opportunity employer is committed to enhancing equity, inclusion, and diversity within its community.  The University actively seeks applications from women, minorities, individual with disabilities, veterans, and other underrepresented groups.
For confidential assistance, please contact Academic Search, Inc.