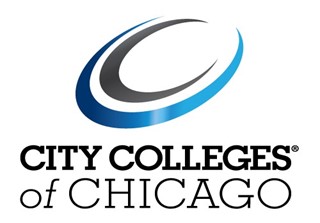 Vice President – Academic and Student Affairs
Application deadline: November 30, 2021
Kennedy-King College seeks a visionary, collaborative, and collegiate leader to serve as the Vice President – Academic and Student Affairs. Kennedy-King has a proud, rich heritage of serving its local community.  As such, this an outstanding opportunity to expand on the current industry and education partnerships.  The preferred candidate must demonstrate the ability to grow and balance an Academic/transfer focus with the College's long history of Career and Technical Education.  The new VPASA is expected to be a strong advocate for the College, at the local, District, City and national levels, to ensure resources are available to enhance students' long-term success.  The VPASA will interact with a variety of constituents, within various levels throughout the college and District.  As such, s/he must be able to clearly, openly, and honestly communicate the vision and direction for the College. Also, while exhibiting strong leadership skills, the VPASA must also possess the ability to manage multiple personalities, priorities, and changing environments.
Kennedy-King College embodies the commitment to academic excellence and civic responsibility exemplified by its namesakes, civil and human rights activists Robert F. Kennedy and Dr. Martin Luther King, Jr. Kennedy-King provides robust, holistic student support through programs, services, and social engagement opportunities designed to foster student development as well as promote college and career success.
Kennedy-King College is being assisted in this search by Academic Search. For more information about the position, qualifications, institution, and application process/required materials, please review the position profile. To arrange a confidential conversation about this opportunity, please contact Senior Consultant Gwen Joseph (gwen.joseph@academicsearch.org), or Senior Consultant Eric Richtmyer (eric.richtmyer@academicsearch.org). To inquire by phone, please call 202-332-4049. To submit a nomination, please send the nominee's name, title, organization, and email address to KennedyVPASA@acadmicsearch.org.
CCC is an Equal Opportunity Employer and prohibits discrimination on the basis of race, color, ethnicity, religion, national origin, age, gender, gender identity/expression, sexual orientation, genetic information, medical condition, marital status, veteran status, and disability. Our nondiscrimination policy is set forth in. Reasonable accommodation will be provided for applicants with disabilities who self-disclose by contacting Recruitment Services.
Chicago residency is required for all full-time employees within six (6) months of hire.
We are an equal opportunity and affirmative action employer.
Thank you for your interest in City Colleges of Chicago.