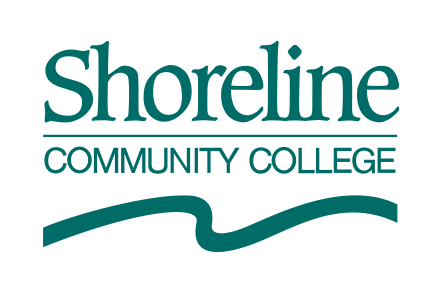 President
Application deadline: January 2, 2022
The Shoreline Community College Board of Trustees and the Presidential Screening Committee invite applications and nominations for the position of President of Shoreline Community College (SCC). The College seeks a strategic, forward-thinking, and proven leader with exceptional vision, an inclusive style, and a passion for teaching, learning, and student success.  The next president will discover a respected college with a unique blend of rigorous and highly regarded transfer education, a nationally recognized professional-technical portfolio, and a robust international program and will work closely with Shoreline's exceptional faculty, staff, and administration to lead the College to sustained levels of further student success.
Founded in 1964, Shoreline Community College is located in the suburban city of Shoreline, Washington that borders north Seattle.  The campus is situated atop a densely wooded bluff bounded on the north and west by city parks. Combined with its own mature landscape, with specimen trees, Northwest native plantings, and decorative gravel, the area exudes a unique Pacific Rim landscape aesthetic. The College also acknowledges that Shoreline occupies 80 acres of ancestral land of the Coastal Salish Peoples, in particular the Duwamish and Suquamish Nations.
The next president of Shoreline Community College will be a collaborative leader who will make a long-term commitment to the College and will be dedicated to the College's singular commitment to creating inclusive and comprehensive educational opportunities for students by building and maintaining extensive community partnerships and cultivating a college environment that leverages the talents and dedication of its faculty and staff.  Recognizing and respecting each employee's contributions to the College's mission, the president will engage in transparent, shared, and accountable decision-making and will foster and support a vibrant and empowered college community with an open leadership style that evokes trust and welcomes collaboration. Additionally, the next president will have the opportunity to lead the college community through the development of its next strategic plan and model an authentic commitment to enhancing diversity, equity, and inclusion and infuse those values throughout academic programs, student life, and college operations.
Application and Nomination Procedure
Shoreline Community College is being assisted in this search by Academic Search. Nominations, applications, and inquiries may be sent in complete confidence to ShorelinePresident@academicsearch.org.  For additional information about this opportunity, please review the position profile, which includes a full list of required and desired characteristics for the next President at www.academicsearch.org under the "Open Searches" tab.
Initial screening of applications will begin immediately. The position is open until filled, but only applications received by January 2, 2022, can be assured full consideration. Application materials should include a detailed cover letter including examples that demonstrate the candidate's readiness to take on the position's leadership opportunities, a curriculum vitae, and the names and contact information for five professional references. References will not be contacted without first seeking permission from the candidate.
Nominators and prospective candidates may arrange a confidential conversation about this opportunity by contacting Rich Cummins, Senior Consultant (rich.cummins@academicsearch.org), or Jean Floten, Senior Consultant (jean.floten@academicsearch.org). Additional information about the institution may be found at https://www.shoreline.edu/.
Shoreline Community College District Number Seven (7) is committed to ensuring equal opportunity and non-discriminatory practices for all applicants and employees. The College does not discriminate on the basis of race, color, national origin, age, genetic information, gender, gender identity, sex, sexual orientation, marital status, creed, religion, honorably discharged veteran or military status, citizenship status as an immigrant authorized to work in the United States, or the presence of any sensory, mental, or physical disability, except where reasonable accommodation cannot be made without posing undue hardship upon the College. Reasonable accommodations will be made for documented physical or mental limitations for all otherwise qualified persons with disabilities. The College will make every effort to eliminate barriers to equal opportunity, with the Office of Human Resources responsible for monitoring and reporting adherence to this policy. It is incumbent upon the administration, faculty, and staff of Shoreline Community College to make a good faith effort towards these policy goals.
Shoreline Community College Policy 4113 – Discrimination, Harassment &Title IX Compliance Policy Shoreline Community College provides equal opportunity in education and employment and does not allow discrimination or harassment on the basis of race, color, national origin, age, perceived or actual physical or mental disability, pregnancy, genetic information, sex, sexual orientation, gender identity, marital status, creed, religion, honorably discharged veteran or military status, or use of a trained guide dog or service animal, as required by Title VI of the Civil Rights Act of 1964, Title IX of the Educational Amendments of 1972, Section 504 and 508 of the Rehabilitation Act of 1973, Title VII of the Civil Rights Act of 1964, the Age Discrimination Act of 1975, the Violence Against Women Reauthorization Act and Washington State's Law Against Discrimination, Chapter 49.60 RCW and their implementing regulations.