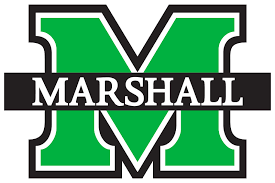 Provost and Senior Vice President for Academic Affairs
Application deadline: February 17, 2022
Marshall University invites inquiries, nominations, and applications in the search for its next Provost and Senior Vice President for Academic Affairs. Marshall University seeks candidates of the highest caliber befitting both the history and spirit of excellence that characterize Marshall University. Marshall seeks a Provost who can be an innovative and transformational partner to Marshall's recently appointed 38th President, Brad D. Smith.
Marshall University is a public comprehensive research university with a rich history as one of the oldest institutions of higher learning in West Virginia. Marshall advances the public good through innovative, accredited educational programs. The university is located in Huntington, West Virginia, with additional campuses in South Charleston, Point Pleasant, Teays Valley, and Beckley. Marshall is classified as an R2 institution, Carnegie Doctoral University: High Research Activity. The university enrolls 11,962 students: 8,776 undergraduate, 2,515 graduate, and 671 first professional. The university achieved Doctoral University – High Research Activity – R2 in 2018 and offers more than 150 undergraduate, graduate, and professional degree programs organized into seven academic colleges and two schools. As the Thundering Herd, the university participates in the NCAA Division I, Conference USA. Marshall University is situated in a region of great natural beauty; Huntington is nestled in the heart of the Appalachian Mountain region, with the Ohio River creating the perimeter of the city.
Marshall University places a premium on attracting a Provost with the skills and experiences to complement and serve with a non-Academic President. The selected candidate must be eligible for appointment with tenure at the rank of full professor and must be committed to facilitating and pioneering innovative change in the shifting landscape of higher education.
The ideal candidate will demonstrate the following achievements and attributes.
A proven track record of advancing innovation in higher education including:

A demonstrated ability to guide the academic enterprise as the higher education landscape evolves and changes.
A record of ambitious ideas and the collaborative ability to achieve clear results in areas of foundational, future-focused, and in-demand programs that are delivered through effective traditional and hybrid learning environments (including classroom, online, worksite, asynchronous, interdisciplinary, and experiential modalities).
A track record of generating innovative approaches and ideas to appropriately support faculty and recognize their performance, acknowledging faculty's complex responsibilities and encouraging professional development.

The effective leadership of a large, complex entity (such as a college, school, or research enterprise) and possessing the following:

A successful record of research, teaching, service, and engagement appropriate for appointment with tenure at the rank of full professor at Marshall University.
A demonstrated commitment to faculty governance, including the recruitment, hiring, and review of academic administrators, and the successful implementation of programs to achieve the department or division's academic, research, and engagement priorities.
The knowledge and appreciation of current best practices in academic affairs, enrollment management, student life, graduate education, and instructional libraries.
A demonstrated commitment to and success in improving the campus climate for diverse populations.
The capacity and experience to advance student success by optimally utilizing resources across the university.
The knowledge and appropriate experience for securing grants, fundraising, and interacting with major donors.

An experienced change agent capable of driving institutional health and growth while leading needed transformation who brings:

A progressive trajectory and successful experience in university academic administration.
A creative and innovative spirit with excellent listening and communication skills and a demonstrated ability to form interdisciplinary teams to advance the university.
More information, including an institutional profile, can be found at the link above.
How to Apply: The university is being assisted by Academic Search. Applications should consist of a substantive cover letter, a curriculum vitae, and a list of five professional references with full contact information. No references will be contacted without the explicit permission of the candidate. Applications, nominations, and expressions of interest can be submitted electronically, and in confidence, to:
MarshallProvost@academicsearch.org
The position is open until filled but only applications received by February 17, 2022, can be assured full consideration. Confidential discussions about this opportunity may be arranged by contacting consultants Ann Die Hasselmo and Chris Butler.
Marshall University and the Marshall University Research Corporation are committed to providing equal opportunities to all prospective and current candidates. We do not condone discrimination, in particular based on race, color, sex, religion, age, sexual orientation, disability, or national origin. Our commitment also applies to all educational programs and activities covered under Title IX which prohibits sex discrimination in higher education. We neither affiliate with nor grant recognition to any individual, group or organization having policies that discriminate.