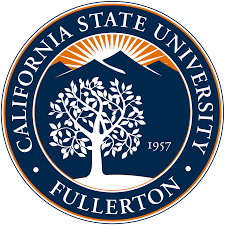 Dean for the College of Health and Human Development
Application deadline: February 7, 2022
California State University, Fullerton is seeking a passionate advocate for faculty and student success to serve as our next Dean for the College of Health and Human Development (HHD).
The Dean serves as the chief academic officer of the College and, as such, is charged with advancing the strategic direction of the College and the University as a whole. This work includes hiring and retaining faculty to steward a healthier and more equitable society while simultaneously advancing the disciplines. The Dean is also the public face of HHD across communities and with alumni and regional partners, serving as a bridge to ensure that ideas flow across boundaries.
A full description of the position, including desired qualifications and instructions on the application process can be found in the position profile HERE.
Essential Qualifications
Earned doctorate from an accredited institution.
Three or more years of increasingly responsible academic leadership at the level of department chair or higher.
A record of professional, scholarly, and educational accomplishments commensurate with appointment as a tenured faculty member with research related to human health, development and/or life-long well-being.
Ability to analyze, plan and implement relevant and visionary programs and experiences for the College.
Excellent communications skills and the ability to create a compelling narrative to advance the College.
Effective resource management skills (budget, personnel, facilities).
Record of supporting faculty development in teaching, research, scholarship, and service.
Experience working with and supporting a diverse group of faculty, staff, students, and programs and commitment to advancing opportunities in a diverse environment.
Understanding of high impact practices for student success and retention.
Capacity to understand, shape, and implement the University's mission and goals.
Experience engaging with external stakeholders and partners.
A trusted colleague who works effectively within an academic administrative team.
Preferred Qualifications
Administrative experience as a dean, associate dean, or center director.
Experience and accomplishments commensurate with appointment as a tenured Full Professor with research related to human health, development and/or life-long well-being.
Organizational management experience (budget, planning, HR) in an accredited institution of higher learning similar to Cal State Fullerton, including work with collective bargaining units.
Experience with accreditation and program assessment.
Successful fundraising and grant generation.
Experience leading organizational change in a dynamic environment.
Application Process
This search is being assisted by Academic Search, Inc., and all inquiries for confidential conversations should be directed to Senior Consultant Stacey Morgan Foster, JD (Stacey.foster@academicsearch.org). The Dean is expected to start July 2022. The position will remain open until filled, but only applications received by February 7, 2022 can be assured full consideration.  A completed application will include the following:
A cover letter addressing the essential and preferred qualifications above
A curriculum vita
Names and contact information for five references with a note indicating the relationship to the applicant. (References will not be contacted without your permission.)
All applications must include a statement about your commitment to inclusive excellence. This statement provides the candidate's unique perspective on their past and present contributions to and future aspirations for promoting diversity, inclusion, and social justice in their professional careers. The purpose of this statement is to help the search committee identify candidates who have professional experience, intellectual commitments, and willingness to engage in activities that could help CSUF contribute to its mission in these areas.   The statement should be 500 to 900 words.
The search process will uphold the highest standards of confidentiality allowed by state law and University policies regarding the search process. Applications and nominations should be sent to HHDFullerton@academicsearch.org.
Cal State Fullerton is an Equal Opportunity, Title IX/503/504/VEVRA/ADA Employer.
Achieving a Climate of Success Through Diversity and Inclusion