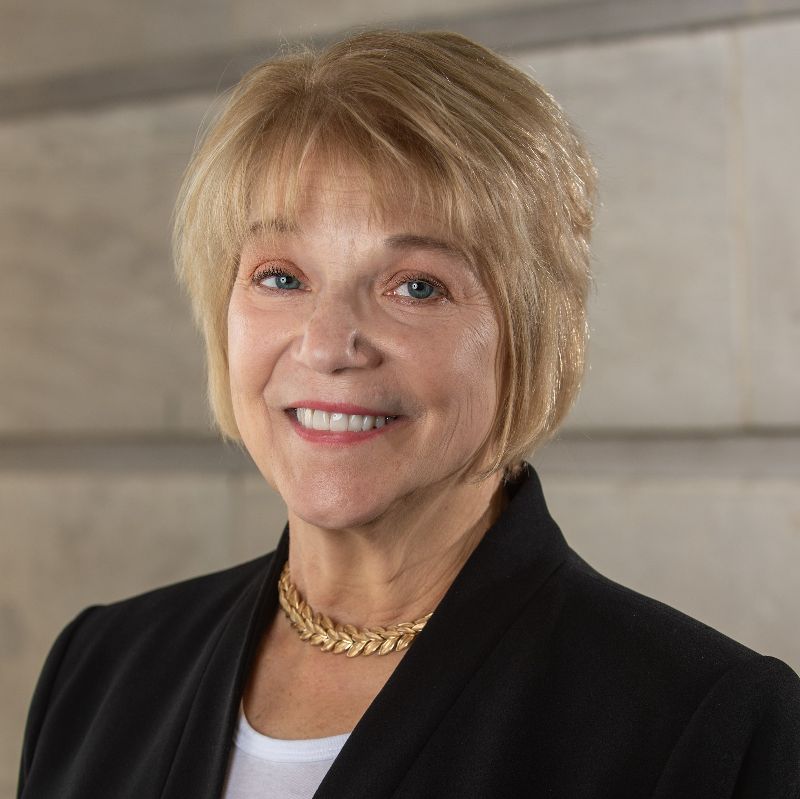 Virginia Schaefer Horvath
Senior Consultant and Senior Executive Coach
Ginny.Horvath@academicsearch.org
Dr. Virginia Schaefer Horvath's entire professional career has been in higher education, and her passion for students, faculty, administrators, and the institutions where they learn and work is palpable. Her interest in all of academia, from the newest scientific and health research to the latest work in the arts and student success—is why Dr. Horvath is deeply invested in her work as a senior consultant and is committed to finding the best candidates for executive-level positions.
Dr. Horvath joined Academic Search in 2019 after more than 40 years of service on public university faculties and administration, including seven years as president of SUNY Fredonia. She is also trained in interest-based bargaining and has the unique ability to understand multiple positions on an issue or role. She has extensive experience coaching and guiding leaders through transitions.
As a first-generation college student, Dr. Horvath earned a bachelor's degree from the University of Buffalo (SUNY) and a master's and doctorate, all in English, from Kent State University. She stayed at Kent State and began teaching English courses in writing, British literature, children's/young adult literature, and poetry and earned the Distinguished Teaching Award. After promotion to full professor, she joined the administration as Dean of Academic and Student Services for Kent's regional campuses and Assistant to the President for Strategic Planning.
As a Senior Consultant, Dr. Horvath understands the significance of communication. In fact, she believes "over-communicating" is vital when working with a search committee and often sets up weekly check-ins to ensure transparency. She views searches from an appreciative inquiry lens and has a sharp eye for recognizing strengths and opportunities. Additionally, Dr. Horvath is intentional in her effort to build and maintain relationships with everyone involved in the search, and she is often hired to help fill multiple positions at the same institution.
Dr. Horvath is extremely thorough in her recruiting process and makes a concerted effort to gain a deep understanding of the institution, the community, the culture, and the goals the college or university hopes to accomplish. With this knowledge, Dr. Horvath can communicate with candidates and provide them with vital information that will allow her to gauge their interest in the vacant position. By combining this tactic with her excellent coaching skills, she also takes the time to build relationships with candidates, getting to know them and learning what they might bring to the role they seek. Dr. Horvath can therefore present the search committee with a diverse pool of well-qualified candidates whom she has come to know.